Is this a customer experience turning point for insurers? | Insurance Business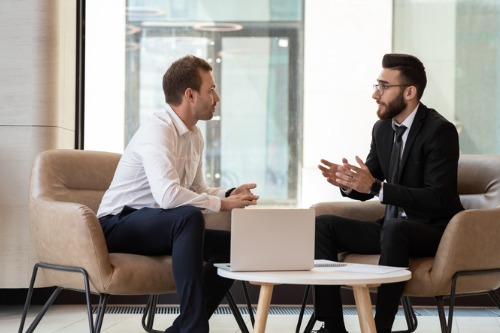 The insurance customer experience was a hot topic in 2020, as insurers around the world grappled with the impacts of the COVID-19 pandemic and resulting health, social and economic downturns.
At the offset of the pandemic, there was a lot of "flailing" going on – in the words of Bryan Falchuk, founder of Insurance Evolution Partners – as insurers (and others in the financial services sector) had to adapt quickly to remote working and digital-first customer servicing.
With the pandemic still raging, insurers are walking a wobbly tightrope. Anna Foat, director of the global digital transformation office at Sun Life Canada, said insurers are negotiating "two polarities"; they have to be conservative and ensure they have enough financial reserves to cover costs and be there for customers when needed, but they must also look for opportunities to "level up" and provide market-leading customer experiences.
Read next: Insurers using AI to standardize contracts and improve efficiency
"Sometimes, insurers – especially big incumbents – get a bad rep, but people need to remember that our reputation is everything to us," said Foat. "We've been around for over 150-years […] and we've been trying to affect change for a really long time. [When COVID hit] there were things we knew we should do, and we did them really fast to the benefit of our customers because of the impetus of COVID.
"That has been a bit of a silver lining. There are lots of people watching the ball and thinking about what the future [of insurance] should look like. I think a bunch of things need to come together; not just the will and desire to create an excellent customer experience, but also the budget, opportunities, resources, and impetus to make change. I've seen a lot of that over the past year, and the beneficiaries are our clients."
COVID has been a turning point for many insurers in terms of how they think about the customer experience. According to Chris Cornell, partner in the financial services audit practice at KPMG in Canada, it's like the "moment of truth" when a customer has their first claim and actually turns to their insurer for the first time for real help.
"There's an opportunity to create a connection with the customer," he said. "We have a lot of discussions with our clients about that. Everyone is looking for more touchpoints with their customers throughout financial services. They want to take a poor experience – that moment of truth [whether it be a claim or a pandemic-related problem] – and they want to turn it into a more positive one. The ability to do that is really going to drive value and brand reputation for insurance organizations."
Tune in: How can insurance reach young people?
Another trend that Cornell has seen since COVID struck is an uptick in insurers using technology and digital platforms to drive great customer experiences. But he stressed that not every customer wants to be treated that way, noting: "It's not necessarily one channel that insurers are going to need to connect with customers moving forwards. It's an omnichannel experience, where customers can select how they want to deal with their insurance providers. Carriers have to be ready to adapt, and they have to be able to reach their customers through these various different platforms and methods."
Cornell's sentiments are shared by Irene Bianchi, president and CEO at Peel Mutual Insurance Company, who said that while digitalization has its benefits, customers also appreciate "real hand-holding, real empathy, and real involvement" with their insurance provider during times of crisis.
"What we've been finding is that the more time you can spend with people really explaining things and getting them to understand, the better their experience is," she said. "They're just so grateful that someone is helping them take care of their lives. That's something that insurers do all the time that, unfortunately, we don't always get a lot of credit for."