JLT sheds light on the insurance market that keeps growing | Insurance Business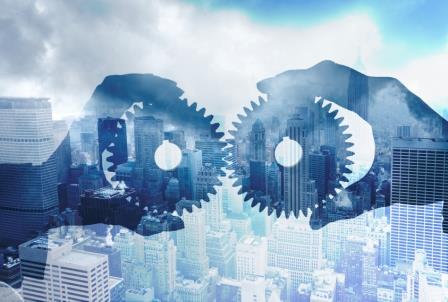 The global M&A insurance market is "buoyant", with competition up and premiums down, but some carriers may be taking on more risk than they could afford to lose, according to broking and risk firm JLT Speciality.
The first half of 2017 has seen a 12% drop in premium rates compared to 2016 levels, and a 25% drop on 2015 levels, according to the firm's Global M&A Insurance Index, released yesterday.
Consumers have more choice than ever: new entrants to the market just keep coming, thanks to a view within the industry of M&A being a "very profitable area of insurance," according to Ben Crabtree, partner, mergers & acquisitions at JLT Speciality.
Search and compare product listings for Business Insurance from specialty market providers here
"The market in the last couple of years has evolved enormously, and every 6-12 months there is a different picture emerging than we've seen previously," Crabtree told
Insurance Business
.
"Insurers have been under massive competition. There are a lot more of them in the market these days than there were previously, and, frankly, they've been looking to achieve market share and get deals through the door," he went on to say.
Increased competition has helped drive down rates, but, in some cases, new entrants could be biting off more than they can chew.
"[Insurers] are fine until they suffer losses. Some of these carriers are going to be taking on board far lower total written premium each year than, for example, some of the larger players that have
been around for a long time – such as AIG," Crabtree explained.
While large firms such as AIG would be able to sustain a big loss across the business, "not everybody carries that presence around the world," he added.
"For some of these insurers, if they start to feel the pain through insured losses, then they're going to start thinking – is this a class of business we can be in?... There are a couple of large losses in the market which are anecdotally talked about, but overall the thing that will stop rates and harden the market is likely to be those losses."
With that said, currently there are not a huge number of large losses out there, Crabtree explained, "and most people would say that even at these lower premiums rates, it's still a profitable area of business to be in."
The product itself has improved too, compared to many years ago when Crabtree says it was "quite cumbersome."
"Today it's the exact opposite: it's very slick, it's very smooth, the cover is put in place far more simply than when I started doing this in 2002," he said. "It's far, far better in terms of the experience that clients have from it when putting these deals in place, and that's really important because deals are stressful enough without the added complexity of anything else being thrown in there."
Related stories:
JLT partners with risk modelling company to reach out to Canadian clients
JLT announces new acquisition of reinsurer