La Capitale and SSQ Insurance merger now official | Insurance Business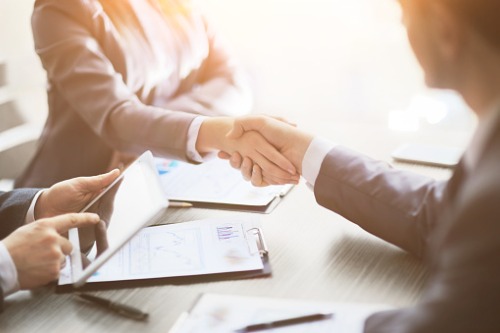 La Capitale and SSQ Insurance have jointly announced that their merger is now official – creating Canada's largest mutual insurance company with more than 3.5 million members and clients.
Mutual members of the respective companies gave their approval for the deal in March. And last month, the merger received regulatory approval from the National Assembly of Quebec, followed by the Autorité des marchés financiers and the Minister of Finance.
Read more: La Capitale-SSQ Insurance merger gets approval from Quebec legislators
The merger, first announced in late January, results in a mutual insurance company with about 4,700 employees. The name of the new company will be announced in the fall, and the integration process will be gradual. Assets under management total over $20 billion, and premiums tally $5 billion.
Read more: La Capitale and SSQ Insurance to combine operations
According to a company statement, the new company will be the first group insurer in Quebec, and fourth in Canada, overall. The combined company will also be the fourth largest personal insurer in Quebec, and the sixth largest in Canada. The company is also third in Quebec and 13th in Canada in terms of general insurance. The La Capitale-SSQ Insurance merged entity will also rank seventh in terms of segregated funds.
The combined company's head office will remain in Quebec City.
The new company's president and CEO will be Jean-François Chalifoux, former CEO of SSQ Insurance. Meanwhile, the chairman of the board of directors of the combined company will be Jean St-Gelais, former chairman of the board and CEO of La Capitale. St-Gelais will also lead the company's Integration Steering Committee.
"We are very proud to make this merger of equals official today. Our new company has given itself the means to grow and make its mark in a fast-changing industry," said Chalifoux in a statement.
Chalifoux added that the merger makes the combined company a "major player" across Canada, and it also opens a new chapter for the combined entity's 4,700 employees.