Law could force idle brokers back to dark ages | Insurance Business Canada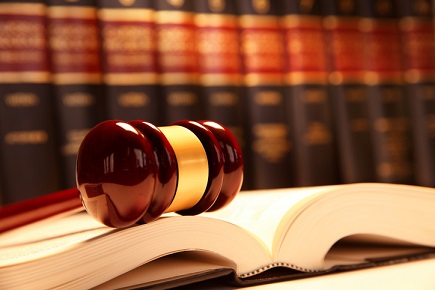 An anti-spam law that recently came into full effect in Canada could force brokers back into the dark ages – if they cannot comply with one simple rule.
Canada's anti-spam law (CASL) has been created to prevent unwanted commercial solicitation. It is one of the most stringent laws of its kind, making its enforcement and interpretation very tricky. The law states that anybody wanting to send a commercial electronic message (CEM) must receive official opt-in consent from the recipient.
Any businesses – including brokerages and insurers – who fail to meet the required consent measures, will have to conduct their commercial messaging in an old-fashioned manner, like personal visits or hard copy mail. Companies who send CEMs without the proper consent risk taking extreme monetary penalties of up to $10million.
Search and compare product listings for insurance against Damages and Fines from specialty market providers here
Consent under CASL constitutes oral, written or electronic opt-ins. There is also room for implied consent, for example if there is a pre-existing business relationship between two parties.
Insurers and brokerages must be careful to comply with CASL, said leading Canadian privacy and IT lawyer, Bernice Karn of Cassels Brock. The law has come into force in three stages, with the first stage introduced on July 01, 2014, and the final stage on July 01, 2017. Companies have had time to prepare and transition but the safety net is quickly being stripped away.
"Commercial electronic messages with brokerages are not subject to the consent requirements under CASL, as long as your company and the brokerage are both 'organizations' (which they most likely are), your company and the brokerage have a 'relationship' (meaning that this only applies where there has been some kind of pre-CASL interaction); and the message is relevant to the brokerage's business," Karn told Insurance Business.
She added: "Except for communications with brokerages or other organizations, you must ensure that you have either obtained express, fully informed, opt-in consent from the recipient, or that you have implied consent by way of an existing business relationship from no more than two years ago."
The permission clause is where the challenge lies, especially when it comes to monitoring forms of implied consent. Karn said companies might be able to rely on different forms of implied consent, such as being offered a business card at an event, or being handed an email address that has no anti-spam message attached.
"It is difficult to police," she said. "It is tough for companies trying to comply with CASL because it's a very technical statute. There are very onerous record keeping obligations and it's easy to run into a breach. The administrative monetary penalties can go as high as $10million.
"Brokers and insurers need to break the law down and take things one step at a time. First of all, they should look at their marketing messaging in general and distinguish where it is coming from. Is it coming from a central department or from an individual sales representative, or perhaps a combination of both?
"Once they know the source, they should come up with a list and try to identify whether there are any forms of implied consent that can be relied upon – ones which have accurate records to support them. They have to break down the list and figure out what available forms of implied consent exemptions they can take advantage of."
Karn was adamant that anyone who does not make the list – exemption or implied consent – should be struck off the messaging system, or dealt with in a different way. She commented: "I think where companies don't have an exemption or form of implied consent that they can rely on, they are going to have to fall back onto old-fashioned methods of prospecting, like calling people, carrying out personal visits and sending hardcopy mail and advertising."
Despite this, she said CASL is not all bad news for the insurance industry going forward. It has the potential to enhance product sales by attracting people and gaining their consent via online shopping portals.
Related stories:
CASL: Insuring the perils in Canada's "tough" anti-spam laws
BLOG: Understanding CASL and how to implement a consent strategy