LDP, Riverin Girard and Ouellet Fillion to merge operations | Insurance Business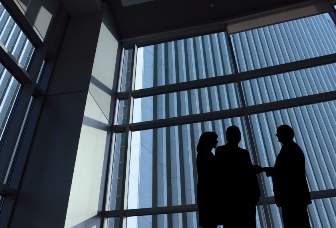 Lussier Dale Parizeau (LDP), Riverin Girard & Associés, and Ouellet Fillion & Associés announced Tuesday that they are merging their operations.
"This alliance will help us strengthen both our position in the regions of Saguenay–Lac-Saint-Jean and Chibougamau and our role as a Quebec leader in the areas of insurance brokerage and financial services," said LDP president and CEO Patrice Jean.
According to a release, the combined premium volume will be $420 million.
Following the merger, Riverin Girard & Associés and Ouellet Fillion's branches in Dolbeau-Mistassini, Normandin, Saint-Félicien, Alma, Chicoutimi, Chibougamau and Jonquière will continue to operate under their current brands.
"Maintaining a regional management and strong presence in the area is Riverin Girard and Ouellet Fillion's strength. It's also a common practice at LDP, evidenced by our active presence in our 20 branches across Quebec," commented Jean.
In accordance with this, Riverin Girard and Ouellet Fillion will remain in place, taking part in the management of the consolidated group.
Riverin Girard president and general manager Sylvie Lambert and Ouellet Fillion president Luc Ouellet have expressed their enthusiasm for the consolidation, which enables the group to offer consumers a wider range of products and services, access to LDP's 20 branches, and greater negotiating power in a highly competitive market.
"This timely transaction comes two years after the acquisition of Dale Parizeau Morris Mackenzie (DPMM) by the Lussier family, concluded on September 22, 2014," remarked LDP chairman of the board André Lussier. "It will have only positive impacts on operations and the services offered to customers, and these remain a top priority for all executives and employees involved."
Related Stories:
Morning Briefing: US flood forecasting takes a big leap forward
Zurich merges major businesses, hires AIG's global leader