Legislation could put a cap on compensation for Humboldt crash | Insurance Business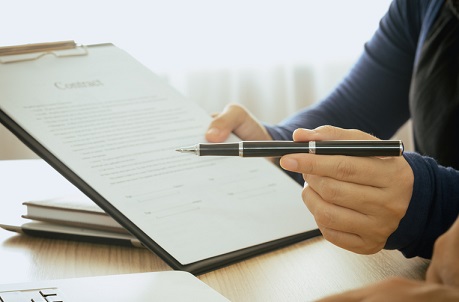 Two pieces of insurance legislation could cause more problems for the surviving kin of a recent bus crash accident that claimed the lives of several junior hockey players.
On April 06, 2018, a coach bus carrying members of the Saskatchewan Junior Hockey League team the Humboldt Broncos collided with a semi-trailer near Armley, Saskatchewan. The accident left 16 people dead and 13 injured.
Although nothing is stopping the bereaved families from filing claims for the pain and suffering they have experienced following the grisly accident, a 1978 Supreme Court ruling and a Saskatchewan law could limit how much compensation they receive.
The 1978 decision puts a $370,000 cap on the amount of damage that can be paid specifically for pain and suffering experienced by crash survivors. Prior to the 40-year-old decision, the limit was originally set at $100,000 in 1978. Notably, this ruling puts a limit on the amount that can be paid on non-pecuniary losses.
Provincial law also sets a cap on the maximum payment for bereavement damages in a civil lawsuit at $60,000.
One lawyer has stepped up to challenge the Supreme Court decision.
"I've represented thousands of injured individuals and what strikes me is that's the one area of damages that they always ask about: 'What about my pain that I'm going through, what about the fact that I can't play ball with my son anymore?'" said Michael Smitiuch, a lawyer with Smitiuch Injury Law.
Smitiuch told CBC News that he is considering challenging the decision in appeal court and in the Supreme Court of Canada.
In some special circumstances, the precedent allows for higher compensation to be paid, but Smitiuch argued that this rarely happens. He cited a case last year wherein one of his clients was awarded $600,000 in damages, but the amount was later knocked down to the $370,000 limit.
But even if the claim limits have been done away with, plaintiffs will still have to contend with Saskatchewan's insurance system.
Normally, under Saskatchewan Government Insurance (SGI), people injured in a crash are entitled to automatic benefits through the province's no-fault insurance program. However, individuals that are a part of the program are prohibited from suing for pain and suffering – except in special circumstances (such as the other driver being convicted of impaired or dangerous driving). Moreover, only those who select "tort" insurance can freely sue for damages from pain and suffering; they must have signed on to the insurance before the accident occurred.
Related stories: