Major pot insurer coming to Canada | Insurance Business Canada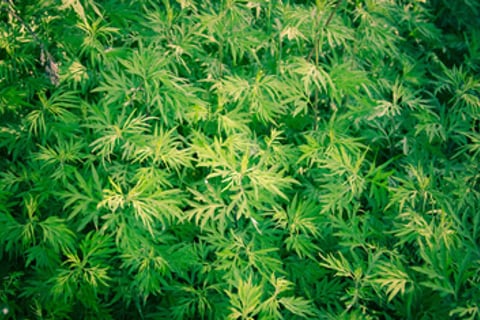 In anticipation of pending pot legalisation, a major marijuana insurer is entering the Canadian market "within 90 days" and partnering with a Canadian company.
Next Wave Insurance's CEO, Jeff Ward, wouldn't disclose who the company is teaming up with but expressed excitement at the insurer's entrance into the Great White North.
Learn more about marijuana insurance here.
Ward said he was expecting the Canadian market would end up roughly equal to California's for Next Wave's operations.
The San Diego-based insurer launched what it calls a "seed to sale" cannabis coverage program before Lloyd's of London entered and exited cannabis insurance underwriting.
Next Wave offers policies for crops, indoor cultivation, retailers and laboratories, and Ward said it is the only insurer offering coverage for product recalls.
Canada's current grey-zone of recreational marijuana's almost, but not yet, legal status has spawned a surge of pot dispensaries in major cities operating across gaps of lawfulness.
Marijuana dispensaries, like one of Canna Clinic's Toronto locations, have been violently robbed, with employees being stabbed and the owners refusing to report the crimes out of fear the dispensary will get prosecuted.
Their apprehension, which extends to not cooperating with the armed robbery investigation, comes from getting raided on a semi-regulated basis by police seizing weed and sometimes charging employees.
Want the latest insurance industry news first? Sign up for our completely free newsletter service now.
There's insurance for that, according to Charles Pyfrom, senior vice president of commercial programs at Next Wave, who underwrote the company's cannabis program. But it's contingent on legal findings.
"The (policy) we have currently...is a governmental actions and conditions form that allows for governmental seizures including federal, but it has to be proven innocent, not guilty or charges are dropped for that property policy to cover," Pyfrom said.
"If they don't return your property in good standing, meaning it (weed) dries, or it's damaged or it's not usable, that property policy would pay out to its limit."
While theft and vandalism make up a significant portion of claims made to Next Wave, electrical fires from 23 watt bulbs overheating in grow-ops, and equipment breakdown generally, also account for a large share of losses.
However, the largest exposure cannabis companies face, be they growers or shop owners, is having inadequate coverage offered by insurers with marijuana exclusions, Ward said.
"In terms of limits, in terms of forms, we see other markets out there with really poor policy language that, even though they're allegedly offering coverage, they have a lot of ways to deny coverage," Ward said.
Back on the underwriting side, Pyfrom said it was "imperative" new markets like marijuana come with clarity.
"We want to make sure they (policyholders) are not being misled or having so many exclusions they're not going to actually have coverage by the time they have a loss," Pyfrom said.
"Having been on the carrier side for the past 10-plus years, I spent a lot of time making sure the verbiage was specifically tailored to whatever the type of exposure we were looking to cover."
Related stories:
Shop Insurance Canada says more law enforcement powers needed to combat drug driving