Making the cut: sports and recreation insurance in Canada | Insurance Business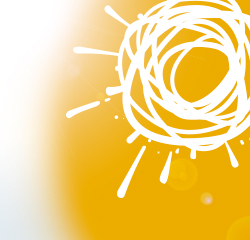 While few activities seem as wholesome and innocent as a community sports league, the fact remains that even this innocuous pastime can generate a host of liability concerns, from accidents and injuries on the field to illnesses sustained while traveling to away games.
As a result, many associations and membership organizations turn to sports insurance companies and MGAs for protection. This coverage was first introduced to Canada in the 1980s as a much-needed solution for non-profit and municipal groups that were increasingly becoming the target of expensive litigation.
"Up until that point in time, nobody worried about insurance. But in the 80s, when there started to be some lawsuits, sports associations recognized that if they didn't have insurance, they wouldn't have any volunteers," said Murray Morrison, president of All Sport Insurance Marketing Ltd., the largest insurer of non-profit sports associations in Canada.
The market has grown substantially since that time, with All Sport expanding from British Columbia to all over Canada in order to meet nationwide demand. While the coverage can encompass such facets as property insurance and legal expense, most organizations are drawn to liability protection.
"The majority line of business we offer is general liability and directors and officers for national, provincial and local sports associations," said Morrison. "Then in conjunction with that, we offer a no-fault sports accident policy that includes items like physiotherapy and dental to members of the organization."
In addition to sports leagues, the MGA also offers coverage for group fitness and yoga, charity races, and community center events such as bake sales and pottery classes. This niche market requires underwriters to be specialized experts, since brokers and their clients often need a swift response to applications.
"Their requests are usually short notice with immediate need," said Gina Bennett, vice president, All Sport Insurance. "We provide very quick turnaround service to our brokers across the country and to policyholders here in British Columbia."
While promptness is a priority, it should not come at the sake of a personal and individualized approach. In fact, the secret to many sports insurers' success is recogenizing that they serve membership groups that may not have tremendous business acumen, and thus appreciate specialized care and attention.
"Since we cater to the non-profit groups, we see ourselves as dealing with the communities and families that need sports, leisure and recreation insurance. Our clients are families and friends and local community groups, not business people," said Bennett.