Marsh McLennan leader makes case for pandemic resilience | Insurance Business Canada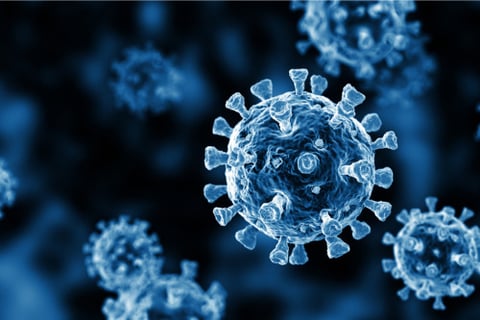 Martin South, president of Marsh US and Canada, has spoken publicly on pandemic resiliency and the necessity for public-private partnerships to address future health crises.
On Thursday, July 22, South acted as a witness in the hearing "Examining Frameworks to Address Future Pandemic Risk" held by the United States Senate Committee on Banking, Housing and Urban Affairs.
"COVID-19 has affected every one of us personally and professionally," he said. "While the pandemic is first and foremost a human tragedy, we are deeply concerned about its impact on the global economy and on our clients."
Marsh McLennan provides insurance broking and risk advisory services to nearly 170,000 businesses, non-profit organizations and public entities in the United States and Canada. The firm's role, according to South, is "first and foremost to be an advocate for clients," which is why Marsh McLennan is calling for a feasible public-private solution for pandemic risk.
"Marsh McLennan's expertise in pandemic far precedes COVID-19. For nearly two decades, we've partnered with the World Economic Forum to produce the Global Risk Report, which has long warned of pandemic risk," South said. "We helped the World Bank stretch its first ever pandemic response in 2017. In 2018, we developed an innovative insurance product called Pathogen RX to provide pandemic business interruption coverage to certain industries. And we're collaborating with international organizations to help mitigate the risk from vaccination programs for lower income countries and regions.
"We've engaged in discussions with 40 governments worldwide since the start of the pandemic, and we've found clear interest for government solutions at the country or regional level. We believe it's imperative to use our global experience from COVID-19 to help build stronger and more resilient economies ahead of the next pandemic."
Read next: Marsh McLennan announces "outstanding" Q2 performance
Over the past year, it has become clear that property and liability policies "are severely limited" in their ability to respond to pandemic-related losses, South stressed. As such, many insurers are now excluding coverage for pandemic risk from all policies – and they're expected to continue doing so in the future.
"The magnitude of global economic losses, the difficulty of predicting what actions governments will take to contain infectious disease, and the potential for rapid drastic changes in human demand make pandemic risk impossible for insurers and reinsurers to assume without government backing," said the brokerage president.
Marsh McLennan believes that certain parts of pandemic risk are insurable. South pointed to other catastrophic risks covered today by insurers, such as wildfire, earthquake, hurricane, and the ever-increasing threat of cyberattacks.
"With support from the government and the right economic incentives for insurers and policyholders, insurance will carry on its traditional role of mitigating risk," he said. "The right risk program will spur new technologies and ways of working to chip away at the enormous losses associated with pandemics. That, in turn, will help make pandemic risk more manageable, enabling our economy to build the resilience it needs."
Read more: Marsh & McLennan Companies unveils rebrand
He added that governments should "leverage the deep expertise" of the insurance and risk industries to create a public-private partnership program that incorporates lessons learned from COVID-19 to build back stronger and protect against future pandemics, which will inevitably occur.
"There are many examples of governments and the private sector coming together to manage catastrophic risk," South commented, "from the fire brigades after the Great Fire of London in 1666 to the Department of Homeland Security and the Terrorism Risk Insurance Act in the aftermath of 9/11. In short, the insurance industry and the government have a long and successful track record of partnering to enhance risk management techniques and increase society's resilience.
"Although pandemics have occurred many times, COVID-19's economic impact has been on a different magnitude. The potential severity of future pandemics once again calls on government action to create a public-private partnership program […] a solution that allows for insurers, reinsurers and other capital providers to play a limited but crucial role; a solution that will yield stronger and more effective protection for policyholders and for the country."