More than half of insurtech funding worldwide is invested in this area, report says | Insurance Business Canada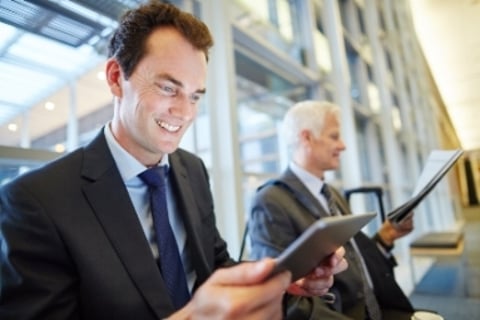 More than half (56%) of total investment in insurtech start-ups globally for 2016 was channelled to analytics, artificial intelligence (AI), and the internet of things (IoT), according to research from Accenture. They also accounted for 70% of the total value invested.
The combined number of deals across AI (including automation) and the IoT (including connected insurance) increased 79% in 2016. Results were based on "
The Rise of Insurtech
" report – an analysis of more than 450 insurtech deals.
Learn more about start-ups insurance here.
Some 96% of insurers think that digital ecosystems are having an impact on the insurance industry, and 87% agree that technology is advancing at an exponential rate.
Want the latest insurance industry news first? Sign up for our completely free newsletter service now.
Just 14% of insurtech deals in 2016 featured an insurer or its strategic venture arm. But the figure represented a significant increase over the preceding two years – up from 3% in 2014 and 12% in 2015.
"Insurers' investments might represent just a small proportion of total insurtech funding, but these companies are actually investing significantly larger amounts in other types of start-up," said the report.
A global analysis of investments made in 2016 by 75 insurers revealed that only 17% of deals related to insurtech companies. The other 83% related to start-ups from outside the insurtech space, "but often with a focus on technologies that hold potential for the insurance industry in the future."
Deals relating specifically to non-life insurance still account for most insurtech activity, although the proportion declined from 69% in 2014 to 63% in 2016.
"There is a growing recognition among insurers that insurtech ultimately represents more of an opportunity than a threat, and that they should seek to collaborate more closely with this latest breed of technology-fuelled start-ups," said the report.
Related stories:
Tech, acquisitions, and other trends in insurance
Don't forget maturetech while you're falling for insurtech