Morning Briefing: Driverless car in fatal crash was speeding | Insurance Business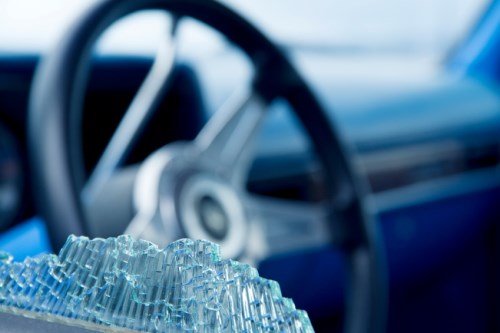 Driverless car in fatal crash was speeding
The Tesla Model S driverless car involved in a fatal crash in Florida was speeding.
That's the finding of a preliminary report on the crash by the National Transportation Safety Board which does not contain any analysis of data and does not state probable cause for the crash.
Although not proportioning blame, the report says that the Tesla was traveling at 75 mph when the speed limit on the section of US Highway 27A where the crash with a truck tractor occurred was 65 mph.
The report highlights that: "The car's system performance data also revealed the driver was using the advanced driver assistance features Traffic-Aware Cruise Control and Autosteer lane keeping assistance. The car was also equipped with automatic emergency braking that is designed to automatically apply the brakes to reduce the severity of or assist in avoiding frontal collisions."
Tesla and the Autopilot chipmaker Mobileye have ended their association and Tesla is believed to be working on its own replacement for the third-party technology.
Oscar cuts network amid challenging conditions
Health insurer Oscar has announced that its slashed its network of doctors and medical facilities in half as it looks to recover from large losses.
The firm, co-founded by the brother of Donald Trump's son-in-law, lost $92.4 million just in New York last year and the New York Daily News reports that thousands of customers will be "left high and dry" by the changes.
On the insurer's blog, CEO and co-founder Mario Schlosser addresses the cut from 40,000 doctors to 20,000 and the drop in facilities offered to 31 from 77: "Our new network will not contain every hospital or doctor we have today, but this is a good and necessary change.
Nevertheless, there will be some healthcare critics, entrenched in their views on an outdated system, who will say we are only changing our network to improve our bottom line."
Schlosser goes on to say that no customers will be affected immediately but for 2017 there may be some who have started care with a particular provider who will be leaving the Oscar network. "We will assist those members, even if it means helping them find a competitor's plan," he promised.
Zenefits to pay $62K to Tennessee to settle health insurance probe
Zenefits has reached a settlement with Tennessee Department of Commerce and Insurance regarding its use of unlicensed insurance brokers.
The firm will pay $62,500 in fines to the Department and will continue to operate in the state, Reuters reports.
It is the first agreement reached with a state over the matter, which is also being investigated in at least three other states – Washington, California and Massachusetts - and led to a change of CEO at the firm.
In a blog post, Zenefits CEO David Sacks explained why Tennessee has been relatively lenient with its penalty: "The state explained that more severe fines or penalties were not warranted because Zenefits self-reported its violations and took extensive remediation measures."