Morning Briefing: New name in insurance as merger is completed | Insurance Business Canada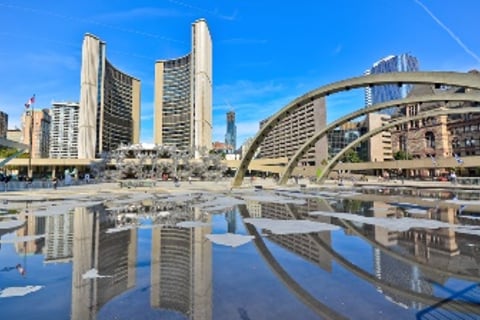 New name in insurance as merger is completed
Willis Towers Watson plc is now officially operating following the completion of the merger of Willis Group Holdings and Towers Watson. The combined firm has 39,000 insurance professionals in more than 120 countries and serves 80 per cent of the 1,000 largest companies in the world. The insurer's CEO John Haley is promising to shake things up a bit: "We believe we can change our industry by delivering solutions that are driven by data and analytics, and are integrated, innovative and tailored to meet the evolving needs of our clients." Haley was chairman and CEO of Towers Watson and the merged firm's board is made up of 6 members from each legacy firm. Former Willis chair James McCann holds the same position in the new company.
Canadian-Asian tie up begins
A 15-year distribution deal between Canadian insurer
Manulife
and Singapore's DBS Bank begins Tuesday. Speaking at a press conference the bank's regional insurance head Richard Vargo noted: "The middle class in this part of the world will expand by more than three times to 1.8 billion by 2020." He also highlighted the aging population and the largely under-insured population. Meanwhile Manulife's CFO Steve Roder commented that the market is expected to become the insurer's third largest Asia market behind Hong Kong and Japan. He added: "We want to take bank insurance to the next level in Asia and be the most advanced bank insurance platform in the region."
Nationwide expands into three more states
Nationwide Private Client has expanded operations into New Mexico, Utah and Nebraska. The division of Nationwide Insurance Co in Columbus, OH offers high-end insurance coverage and sees opportunity in New Mexico despite it being one of the poorest states. Jim Pederson, president of the division told Bizjournals.com that Santa Fe is of particular interest. The company now operates in 20 states.
New chief for AIG in UK
American International Group has appointed its European chief executive to head up the insurer's UK operation. Anthony Baldwin will hold both the UK and European roles and has been the interim CEO in the UK during its restructuring process. He replaces Jacqueline McNamee.