MPI recounts notable insurance frauds of 2017 | Insurance Business Canada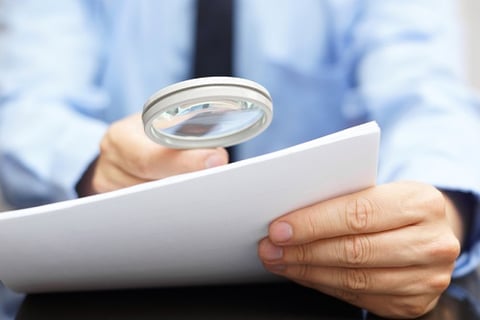 Yet another insurer is celebrating Fraud Prevention Month by recounting the most interesting – and occasionally bizarre – fraudulent auto insurance claims it uncovered last year.
Manitoba Public Insurance (MPI) said in a statement that thanks to the investigative work of its team, it has managed to save nearly $50,000 by exposing fraudulent claims.
"Insurance fraud is not a victimless crime. It affects honest Manitobans through the insurance premiums they pay," said MPI vice-president of business development and communications, CAO Ward Keith. "By heightening awareness about insurance fraud, it's hoped more people will come forward with information about those individuals who attempt to dupe Manitoba Public Insurance and all rate payers."
Three noteworthy fraud cases made MPI's list this year.
The claimant in the first case – originally injured in a motorcycle crash – alleged he was in extreme pain, which meant he could only stand for a few minutes at a time. He also claimed he was physically incapable of carrying a small bag of trash to the garbage bin. MPI's Special Investigation Unit, however, observed the man walking for long periods of time, unassisted by mobility aids. The man was also spotted operating a piece of machinery, and was seen pushing a fully-loaded wheelbarrow. He was also seen driving a vehicle. The man's bodily injury claim was subsequently reviewed and terminated after the evidence was gathered.
A car that managed to end up deep within the backwoods of the Interlake is at the center of the next fraud case. Five days before a hunter found the car, its owner had reported that his "locked vehicle" had been stolen. Investigators found that not only was the car deliberately parked to remain out of sight, but there were also no signs of forced entry found inside. The car's ignition had not been defeated, either. There was only one key to the vehicle, and it was in the owner's possession. An estimator who examined the car also said that it was in very poor condition and would not pass a safety inspection. MPI later denied coverage to the man, determining that the vehicle could not have been driven without a programmed transponder key.
The last fraud case features a woman who attempted to claim on injuries in an accident she was never involved in. The woman, in her 20s, stated she was in a collision which resulted in injuries. She told the case manager that due to her injuries, she was struggling to take care of both herself and her child. For that, she requested income replacement payments and home care assistance. There were discrepancies in her documentation which tipped investigators off, however. An investigator spoke to the driver and passenger in the other vehicle involved in the collision. They reported that they remember exchanging particulars with an older man and an elderly woman. When shown a picture of the claimant, the two witnesses confirmed that she was nowhere near the scene of the crash. The investigation determined that the woman was not involved in the collision, and thus not entitled to benefits. Additionally, her claim was terminated due to the false information she submitted.
Related stories: