One in five Canadians admit to a crash, collision, or near miss due to being distracted – survey | Insurance Business Canada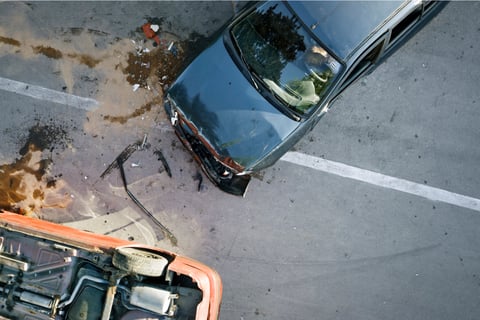 A new survey by Travelers Canada uncovered that even though a good number of Canadians are aware of the risks they face if they drive while distracted, an "alarming" number admit that they still get distracted while behind the wheel.
The '2022 Travelers Canada Distracted Driving Risk Survey' found that 77% of Canadians said that distracted driving is very risky, and that they take every step possible to avoid distractions. But despite this high figure, half of all the survey respondents admitted that they talked or used a phone while driving. And one in five drivers also admitted that they were involved in a crash, collision or near miss because they were distracted.
It was also suggested by the report that work-related pressures may be contributing to distracted driving. Some 29% of Canadians said that they respond to work-related calls, texts, or emails while driving. When asked why they would do this, 44% indicated that it might be a work emergency, 30% said they felt the need to be always available, and 28% explained that they are worried that they might miss something important.
"It is alarming to see a large percentage of people admit to risky driving behaviours, which indicates that more needs to be done to convince people to put their phones away and stay focused while driving," said Travelers Canada vice president of distribution and sales Paul Stone. "It's time we rethink our actions and accept the vital role we all play in keeping our roads safe."
Survey respondents were also asked by Travelers about their expectations within the workplace. 19% of employed Canadians said their employer has an official policy about being prohibited from sending or receiving work-related phone calls, texts, or emails while driving. When such a policy is in place, 87% of employed respondents said that they always or usually comply with it. Travelers suggests that having such a policy is "an effective way to mitigate dangerous driving behaviours when it comes to work-related distractions."
The survey also noted that drivers are more likely to correct their reckless driving behaviour when passengers speak up; 86% of respondents who use a phone while driving said they would be less likely to do so if a passenger mentioned it.