Over a third of New Brunswick crashes involve impaired drivers: RCMP | Insurance Business Canada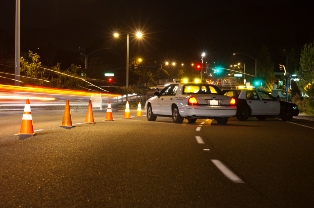 More than a third of the fatal vehicular crashes this year on roads patrolled by the New Brunswick RCMP involved impaired drivers, data suggests.
According to authorities, 20 of the 55 fatal crashes recorded thus far involved drivers under the influence of either alcohol or drugs. In all 55 crash cases, a total of 60 lives were lost.
Learn more about DUI insurance here.
Impaired driving continues to be a pressing issue for the province of New Brunswick.
CBC News
reported that Moncton's Codiac Regional RCMP recently arrested seven people for impaired driving during the weekend of November 12. Reportedly, the drivers were arrested after check stops.
Hoping to achieve similar results for the entire region, the RCMP has recently implemented a series of province-wide check stops. The police initiative coincided with the celebration of National Safe Driving Week, which runs from December 1 to 7. Specifically, the police department is participating in National Impaired Driving Enforcement Day, which lands within the week.
"Every driver can make the choice not to drive while impaired," said Staff Sgt. Gilles Blinn of New Brunswick RCMP Traffic Services in a statement. "National Impaired Enforcement Day is an opportunity for police to interact with drivers during checkstops and remind them that driving while impaired can result in a crash that seriously injures or kills someone, including them."
In each check stop, officers will be checking for impaired drivers and ensuring that vehicle registration, safety inspection records, and insurance are all updated.
The RCMP has urged motorists who have had too much to drink to make use of public transit instead of driving home on their own. Alternatively, the authorities recommend either assigning a responsible designated driver to take inebriated individuals to their destinations, or to make use of Operation Red Nose—a service that provides clients with volunteer designated drivers.
Related stories:
Friday is the most dangerous day for collisions: Allstate Canada
New Brunswick's largest auto insurer decides against large rate hike