Provincial government considers capping minor injury claims | Insurance Business Canada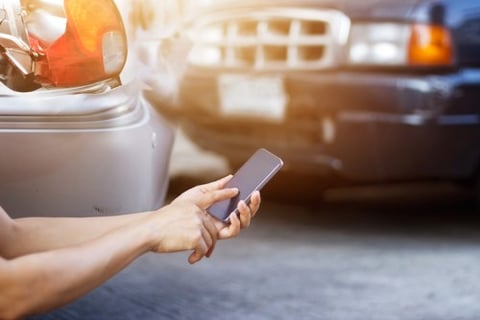 To help the financially-strapped Insurance Corporation of British Columbia (ICBC), the provincial government is considering putting a cap on insurance claims on minor automobile accidents.
The government is also looking into increasing eligible amounts for physiotherapy and other medical benefits.
Attorney-General David Eby said that the cap on minor claims could be a key component of a number of reforms he is proposing to prevent the ICBC from significantly hiking rates.
"We're looking at caps on minor pain and suffering awards, because there's been an explosion in the size of awards people receive for minor whiplash and minor injuries," he told
Vancouver Sun
in an interview. "It's a very significant piece of the portfolio of reforms we're looking at."
Eby, who administers the public insurer, also said that the ICBC hopes to identify inefficiencies with trial lawyers in court cases over claims.
British Columbia is the only province in Canada with a purely litigation-based insurance model. Under this, drivers not at fault in a collision can sue the at-fault driver for economic loss and damages.
ICBC board chair Joy MacPhail explained that adding a cap to minor claims has worked for other provinces and states.
"We've also made it clear if one is involved in a catastrophic crash where there's huge injuries suffered, that the tort system will still apply and one will be able to litigate those kinds of claims," she said.
An outside report said that by putting a $4,000-$6,000 cap on pain and suffering for minor injuries, quadrupling medical accident benefits and paying out rehab costs as accident benefits rather than cash lump sums, the ICBC could potentially prevent raising its rates for the next five years.
According to the government's quarterly financial update this week, ICBC's basic auto rates would have to rise over 50% during the next five years to cover its growing claims and legal costs. ICBC is also projected to lose $364 million in the current fiscal year.
Related stories:
B.C. Conservatives support major ICBC reform
Auto repair shops say overbilling ICBC is not causing financial woes