Report gives Ontario a failing grade for poor state of auto insurance | Insurance Business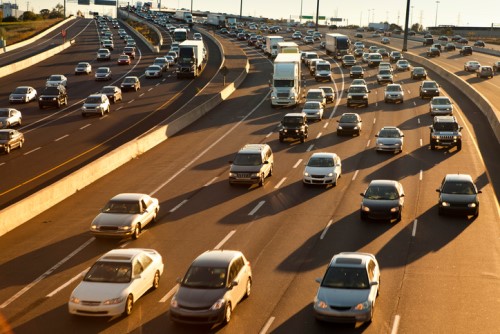 Ontario might have some of the safest roads in North America, but a recent report found that the province pays some of the highest premiums in all of Canada.
Entitled "
Fair Benefits Fairly Delivered: A Review of the Auto Insurance System in Ontario
," the report was authored by former Workplace Safety and Insurance Board CEO David Marshall. The review found that Ontario drivers pay – on average – an insurance premium of $1,458 per vehicle, a total of $10 billion a year.
Learn more about auto / motor insurance here.
The national average for auto insurance premiums is $930.
Marshall commented that despite steady reductions in automobile accidents in recent times, the cost of claims have consistently increased due to what he calls "one of the least effective insurance systems in Canada."
The report suggested that Ontario should avoid changing it's currently hybrid auto insurance system (government-mandated service provided by the private industry) into one completely run by the government.
Want the latest insurance industry news first? Sign up for our completely free newsletter service now.
"We have a regulated market in terms of the product we sell, delivered by private insurers. It's worked well and will continue to serve Ontario drivers,"
Insurance Bureau of Canada
(IBC) spokesperson Steve Kee told CBC.
Kee suggested that the increase in claims costs could be attributed to the various vendors attached to the claims process.
"Claims costs are high and there are a lot of people that are involved in the process and I don't know why claims costs are as high in Ontario as they are. There are a lot of medical costs and costs to lawyers," Kee explained. "We've seen a reduction in collisions, roads are safe in Ontario and cars are safer to drive so we'd like to see claims costs come down as well."
Marshall's report appears to corroborate with this suggestion. The review said that there is a significant amount of leakage of funds from the system for claims totaling nearly $1.4 billion annually; data suggests that much of the benefits are not going directly to insureds.
"Insurers shared with me that it is taking them over a year to close even the simplest claims [and] accident victims are having a difficult time getting what they perceive to be fair benefits," Marshall wrote.
Marshall also pointed out that "one out of three accident-benefits claims goes into a dispute resolution system"; to this, he recommended that "insurers should make sure that seriously injured persons are given top priority and do not need to hire lawyers or other professionals to get their entitlement."
Related stories:
Revealed: Ontario government's auto insurance report
"In Ontario, we think the system has clearly been broken."