Revealed – tech gap in life insurance industry | Insurance Business Canada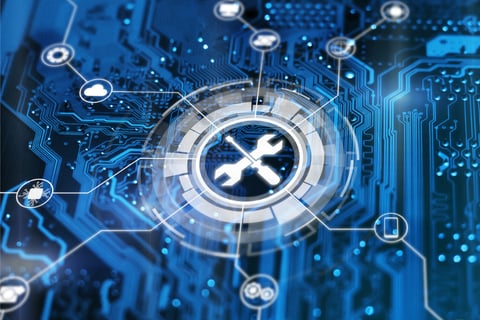 New research on digital synergies among life insurance carriers, brokers, and advisors has revealed a significant gap in the sector's use of technology.
The study from digital solutions provider Equisoft found that while 75% of brokers use agency management systems to manage their relationship with carriers and customers, only 14% of broker respondents have digital commission accounting capabilities fully integrated into those systems, creating delays in payments to advisors and obscuring payment transparency.
"The life insurance industry is in a time of flux," said Grace Ata, AVP of product development at Equisoft. "Every company in each part of the ecosystem is undergoing some type of digital transformation, and each is at a different stage in their journey. Carriers depend on brokers to build their business because they do a great job of guiding life insurance customers through the purchase journey. Unfortunately, many brokers still lack the digital tools needed for advisor success."
Brokers want better tools to help with compensation woes
The study also identified compensation management as a "perennial sore point" for brokers, as 11% of carriers said it takes more than 60 days to pay their brokers.
At the same time, brokers expressed their eagerness to have better tools to help them manage commission plans and get paid faster, adding that the "most challenging aspect of their relationship with their carrier partners was the lack of tools to manage their licenses, credentialing, and appointments."
Furthermore, brokers said a poor commission process places strain on their relationships with carriers, as they face challenges brought on by non-competitive commission programs and an inability to track compensation performance in real-time.
"Better digital management tools could mitigate tension around compensation," Ata said. "What the responses to the study showed was that more effective digital management tools will turn brokers and advisors from adversaries into advocates."
The study, titled "Digitalizing Life Insurance Distribution," involved 200 life insurance carriers, brokers, and advisors from the US and Canada. It was conducted by Forrester Consulting on behalf of Equisoft.
Life insurance has historically lagged behind other sectors in its digital transformation, but the COVID-19 pandemic was able to accelerate the process, according to Equisoft founder and CEO Luis Romero.
"We saw those 10-year timelines melting into three years for even the largest insurers," Romero told Insurance Business in November. "Now they're talking a few years [to digitize]. Everyone has become a lot more aggressive in their transformation."
What are your thoughts on the digital transformation of the life insurance sector? Feel free to share your comments below.