Revealed – which insurers made the list of Canada's best workplaces | Insurance Business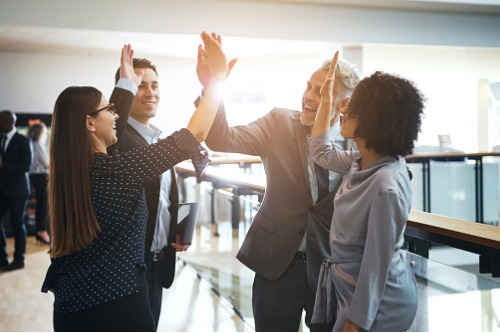 Numerous insurance companies have made this year's list of the Best Workplaces by Great Place to Work Canada, under the financial services and insurance category.
To be eligible for the list, organizations must be "Great Place to Work" certified in the past year, as well as work primarily in the financial services and insurance industry. Great Place to Work Canada determined the best workplaces based on its proprietary Trust Index Survey.
Remember: You can nominate for the top insurance workplaces in Canada now.
The insurance companies and providers that made the list for 2019 are:
Admiral Insurance Canada
ATB Financial
BMO Financial Group
Broadridge Financial Solutions
Bryson Insurance
Capital One Canada
CapriCMW
Echelon Wealth Partners
Entertainment Partners Canada Inc.
FCT
Gore Mutual Insurance
Nest Wealth
Northern Credit Union Limited
RBC
Richardson GMP
Scotiabank
TD Bank Group
WFCU Credit Union
Although the financial services industry (which includes insurance) is founded on the concept of trust, public trust in the segment is still limited compared to other sectors. Citing Edelman's 2019 Trust Barometer Great Place to Work Canada said that financial services is still the least trusted sector, despite a modest increase since 2012.
Edelman's report also found that 78% of those surveyed believe that how a company treats their staff is a good indicator of its trustworthiness.
Great Place to Work Canada also had a survey of its own, which found that many of the companies that made the list had leaders and/or managers that made the first move in trusting their own employees, which "set the tone" for their staff to follow by example.
According to the survey, 87% of employees working for "best workplaces" financial companies agreed that their management trusts people to do a good job without watching over their shoulders, versus 68% of employees from other workplaces. 90% of best workplaces employees also said that their company gives them a lot of responsibility, compared to 74% in other companies. Finally, 81% of best workplaces employees said that they can ask management and reasonably question and get a straight answer, in contrast to 60% in other companies.
"In order for organizations to create high-trust relationships at work, it is managers, not employees that must make the first move," commented Great Place to Work Canada head of culture and research Alison Grenier in a statement.
Remember that while this list was compiled for workplaces across different sectors, Insurance Business Canada is currently running its own survey to find out the top workplaces within the insurance sector. If you'd like to nominate your firm, click here to fill out our survey. It's free!