RIMS presents industry awards to notable executives | Insurance Business Canada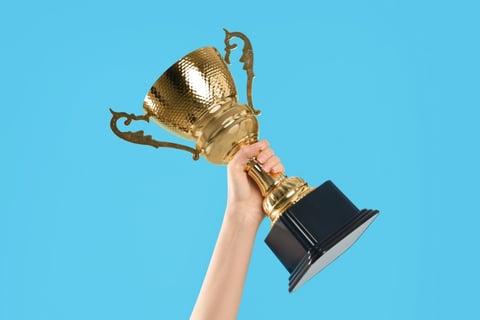 The Ontario chapter of RIMS Canada has announced that it would be presenting awards to two notable and celebrated insurance executives.
RIMS Ontario Chapter (ORIMS) is conferring the Donald M. Stuart Award to Stéphane Cossette – the recently retired director of risk and insurance for Quebecor Media Group.
Cossette has over 30 years of risk management experience, and for the last 10 years helped Quebecor Media Group identify and assess operational risks, transfer and finance risk, management claims, and make informed merger and acquisition decisions. Prior to Quebecor, he helped create the risk management function at dairy processor Agropur.
He has held several board positions for QRIMA (RIMS Québec Chapter), before serving as its president from 2014 to 2016. It was during his presidency that Cosette worked closely with the AMRAE president and Secretary General of the Club Francophone pour la Gestion des Risques et des Assurances to provide risk management professionals from French-speaking countries and territories a space to connect. He later went on to serve on the RIMS Canada Council, including as treasurer in 2018. He is an honorary member and chapter leader for QRIMA.
"I have spent my career helping others see the value of risk management and its ability to open doors to new opportunities and greater rewards," said Cosette. "However, I am most grateful for the amazing friendships I have made with risk professionals from around the world and the opportunity to learn from their experiences. I am honoured to be recognized by my peers with this prestigious award."
"Throughout his career, Stéphane has skillfully changed the perception of risk management, demonstrating to everyone from operations managers to senior leadership that risk management can unlock the door to innovation and growth," commented ORIMS president and CSA Group manager of corporate insurance, real estate and BCM Michelle Drew. "Beyond his career accomplishments, Stéphane has shown an unwavering commitment to creating opportunities for others and the RIMS Ontario Chapter could not be prouder to present him with the Donald M. Stuart Award."
Since 1979, the Donald M. Stuart Award has celebrated Canadians who have made outstanding contributions to the field of risk management.
In addition to Cosette's award, ORIMS also presented the Fred H. Bossons Award to Ana Lage, marketing broker at Lloyd Sadd Insurance Brokers. The award honors risk management professionals that earn the highest average mark on the three examinations required to attain the Canadian Risk Management (CRM) designation.
Read more: Join Insurance Business at the RIMS Canada Conference
Today marks the final day of the RIMS Canada Conference in Halifax.