RSA announces first quarter performance | Insurance Business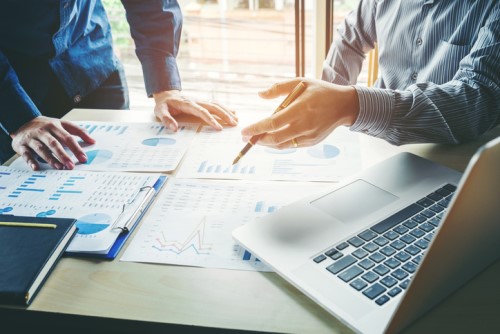 The barrage of first quarter results continues, and today we bring you the trading update from RSA Insurance Group Plc.
With Solvency II coverage ratio of 164% on March 31, the group reported tangible shareholders' equity and tangible net asset value per share of £2.9 billion (around CA$5.08 billion) and 279 pence, respectively. In terms of profitability, RSA cited higher operating profit at constant currency without revealing the actual figure for the first three months of the year.
As for underwriting profit, it stated: "Group weather costs were 3.2% of net earned premiums. This was 1.9 points lower than Q1 2018 and in line with the five-year average. Weather costs were significantly higher than prior year in Canada but lower in the UK & International (UK&I) division."
RSA added that, thanks to better results in the UK, its large loss ratio improved to 8.5% from 9.7% in the first quarter of 2018. Attritional loss ratio, meanwhile, was only slightly better compared to that of the previous year.
Premiums-wise, RSA's three markets – Scandinavia, Canada, and UK&I – revealed a mixed bag of results. UK&I, which includes Ireland and the Middle East, saw a 5% decline in premium income at constant currency. This, according to the insurer, was broadly in line with its plans and was a reflection of the impact of its pricing and underwriting actions.
Scandinavia and Canada, on the other hand, posted premium growth of 3% and 8%, respectively, at constant currency. In both divisions, the personal lines businesses were cited as the main driver.
Group-wide, net written premium amounted to £1.6 billion (around CA$2.80 billion). This signified a 3% nominal rise from the total for the same period in 2018. Taking into account planned exits, foreign exchange movements, and reinsurance changes, the difference was broadly flat but consistent with RSA's outlook.
The London-headquartered enterprise said this year's priorities include completing previously announced portfolio departures, growing the business where underwriting conditions permit, as well as re-pricing and underwriting in business lines which saw difficult results in 2018.
"RSA's Q1 results are in line with our demanding plans for the period," noted group chief executive Stephen Hester. "While still early in the year, extensive underwriting actions are also on track, responding to 2018's challenges. We remain focused on delivering positively for customers and shareholders in 2019."