RSA Canada: How to protect idle business properties | Insurance Business Canada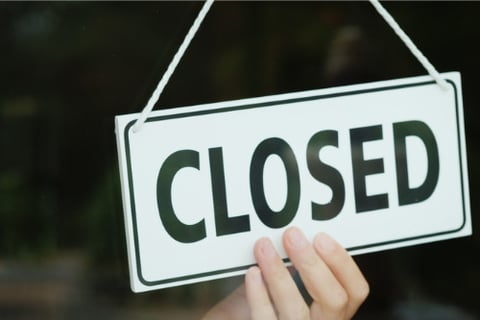 Businesses across Canada have been asked to temporarily close their operations and instruct their workers to shelter at home in a country-wide effort to contain and reduce the spread of the novel coronavirus. The result of these provincial government mandated shutdowns is an unprecedented number of idle properties.
When commercial properties are left idle, they face a different set of exposures different to when the business is operating normally. There are many things that business owners and site managers can do to keep their properties safe and secure during the COVID-19 shutdown. A lot of the most important preventative measures revolve around property maintenance and risk mitigation actions, according to Dom Lopes, assistant vice president of first party with RSA Canada.
He told Insurance Business: "Before closing a business and vacating a property, it's critical for business owners to ensure that all maintenance and service elements are taken care of so that the property is prepared for an extended shutdown. For example, they need to set the temperature in the building. It's OK to conserve energy while you leave a property idle, but it's important not to set the temperature lower than 5C. We advise keeping it around 15C as this helps to prevent sprinkler systems and water pipes from freezing and bursting. On that note, it's also important to test your sprinkler system and your water system to ensure that everything is running normally."
One exposure that can increase materially when properties are left idle is crime. If a property is vacated, or even just looks empty, it immediately becomes an easier target for vandals and thieves. To mitigate these risks, Lopes advises regular visits and visual check-ups of the site whenever possible. Businesses should also ensure that security devices, like locks and alarms, are operational, and those with human security patrols can up the frequency of visits to the property. Finally, they should maintain appropriate lighting around the facility and especially around all entrances, according to Lopes, because it "gives the impression somebody is overseeing the facility even if it's closed."
"Another thing business owners should do before leaving their property idle is check the immediate surroundings of the property," Lopes added. "They should remove any obstructions from access routes to the building, and remove any containers, garbage cans or trash. They should also remove any overgrowth of vegetation and shrubs from the surrounding landscape.
"Finally, they should conduct regular checks of their roofs, their downspouts, and any outdoor drains to ensure everything is properly maintained. Spring is the time of year when property owners often review the outside of their property, especially their drainage and roofing, to look for any legacy issues from the winter. We expect property owners to do that as part of their business contingency plans and their property risk management program before they leave their property idle."
Mandatory business closures have been rolled out to varying degrees across Canada. While the provincial directive may have already been laid out, it's "never too late" for business owners to introduce preventative measures that will protect their idle properties, according to Lopes.
"The owners and the operators of these facilities want to go back to work as soon as possible - there's no doubt about that," said Lopes. "They want to make sure that when they're allowed to re-open, they're ready to go and they don't have any major delays. It's imperative, during an extended shutdown, that they go back and conduct regular visual checks of their property. They should be passing by once a day to make sure everything's fine, and if they can, should have a look inside to make sure there are no unusual findings including making sure nothing is missing. That's critical."
To help brokers and their clients manage a business shutdown, RSA Canada has prepared a checklist of items that business owners can implement should their properties become idle.