RSA vows 'bullish' commitment to broker channel | Insurance Business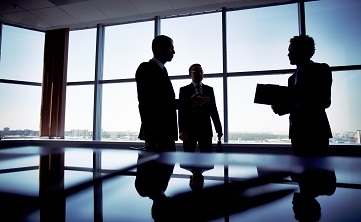 RSA Canada
has vowed "bullish commitment" and continued investment into the broker channel at a time when major competitors are starting to test the distribution waters.
The insurer writes roughly 70% of its business through the broker channel and has made investments across pricing and analytics, service and technology to maintain the sustainability of the channel.
"We believe that the broker channel has a big role to play in the future. A lot of our investment has gone into helping us make sure we are a good partner to our brokers so that we can serve them well and they can then do a good job for their customers," said Martin Thompson, president and CEO of RSA Canada.
Browse specialty insurance product listings from Royal Sun Alliance here
"Our vision is about being an outstanding partner for our brokers. We are not going to be a competitor in owning broker distribution; our focus will be on winning by being the best company for brokers to deal with."
Insurance brokers are the gateway to the end-customer. Whatever the customer wants, the broker wants – and customer demands are changing.
Customers are becoming increasingly empowered by the democratization of information, according to RSA. Through the Internet, they have access to, and are demanding, more sources of insurance knowledge, comparison pricing and customer reviews than ever before. And, as a result of their service experiences across other industries, they are increasingly expecting similar levels of efficiency, clarity and transparency from their insurance transactions.
"Our brokers are asking for the same efficient, transparent and cost-effective solutions as the insured customer," Paul MacDonald, senior vice president, Claims & Chief Claims Officer told Insurance Business. "[We are] working on meeting changing customer demands via intelligent and transparent insurer to broker to customer transactions.
"We are also advancing several core capabilities to enable us to deliver best in class customer and broker experience and efficiency – through initiatives such as customer journey mapping, analytics and pricing sophistication models."
RSA has embraced the fact that technology and efficient software systems are the path to the future. The insurer plans to launch a new portal, JUVO, in the second half of 2018, which will include a more tailored experience based on broker role and needs, reduced keying due to pre-population of data and a responsive design to support mobile devices.
It has also updated its connectivity services (APIs) to the latest CSIO standards and has initiated a project to deliver electronic policy documents to customers. The company recently launched RSA Pro, a tool built in partnership with brokers, to streamline online quotes and binds with access to competitive and discounted pricing for SME clients.
"RSA is prioritizing the customer experience by ensuring our strategy and business objectives are aligned to deliver an industry leading customer experience," said Donna Ince, senior vice president, Personal Insurance, RSA Canada. "By partnering with our broker partners to enable greater levels of connectivity, we can collectively reduce the time and economic burden of unnecessary or duplicative processes and therefore improve the areas that are valued the most by the customer."
Related stories:
RSA Canada names first SVP and chief underwriting officer
RSA Canada deploys new claims management system