Sedgwick Canada on growth and diversification | Insurance Business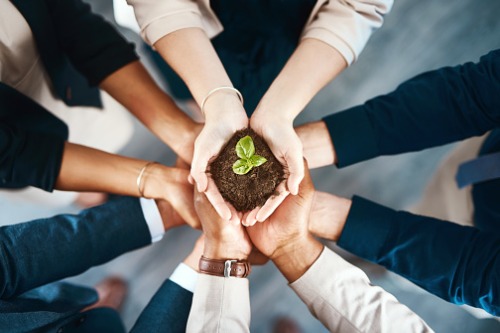 When Sedgwick bought global loss adjusting, claims management and risk solutions firm Cunningham Lindsey, it transformed into a global claims management force to be reckoned with. The deal brought Sedgwick nearly 6,000 employees in 65 countries, who provide expert support to a global customer base of businesses, insurance companies, brokers and policyholders.
For Sedgwick in Canada, the closing of the Cunningham Lindsey deal in April 2018 had a significant impact. It skyrocketed the Canadian unit from approximately 80 employees to more than 500, turning Sedgwick into a major player in the Canadian marketplace. And now, with a much greater number in its ranks, it is targeting new growth opportunities.
Gary Dalton, senior vice president of specialty services at Sedgwick in Canada, told Insurance Business: "At Sedgwick, our core business is in claims management. We do a lot of work in the medical malpractice space, as well as municipal liability, hospitals and other public sector businesses. In fact, we're probably the largest public sector loss adjusting firm and third-party administrator (TPA) in Canada. Inside of that claims piece, we see significant growth opportunities in providing specialty services. Hand in hand with that, we also see the TPA business as a major growth opportunity for Sedgwick in Canada."
Underpinning Sedgwick's long-term growth strategy is a major drive towards diversification. From a product line standpoint, the firm has four core offerings: loss adjusting (known by the acronym LAS), major and complex loss (MCL), transportation (TFS), and subrogation and recovery (SRU). While it is in no way shifting focus from its traditional loss adjusting business, Sedgwick is now pumping resources into more non-traditional claim environments and specialty services.
There has been some chat among loss adjusting and TPA providers in Canada about a possible trend of insurers looking to outsource more to third-party providers like Sedgwick. Dalton described this as "an emerging trend," adding that there are various schools of thought on the issue, and it's still "very early days."
He said: "The traditional market has always been: 'I'll go here for this service, and I'll go over there for that service.' As the big three claims management firms get bigger, I would argue that a strategy of product and solution diversification certainly makes sense. If you look at an insurer's total spend within the claims department, it's not only made up of the traditional loss adjusting piece. There are all sorts of other expenses, including vendor management, which is evidenced by the fact that Intact Insurance just bought On Side Restoration."
In addition to product development and diversification, Sedgwick and other claims solution providers in Canada are seeing growth opportunities as a result of the hardening property / casualty insurance market.
Dalton explained: "With the ever-hardening market, insureds are opting for higher deductibles, which provides more opportunity for us to help insureds manage their claims. If you have an insured who one year may have a $50,000 deductible, and then low and behold at renewal, it's a $250,000 deductible - there's a gap there as to who handles their claims. That's where we can step in and help them. We see big growth opportunities along that line."