Sentinel Risk brokerage forms in Ontario after friends agree merger | Insurance Business Canada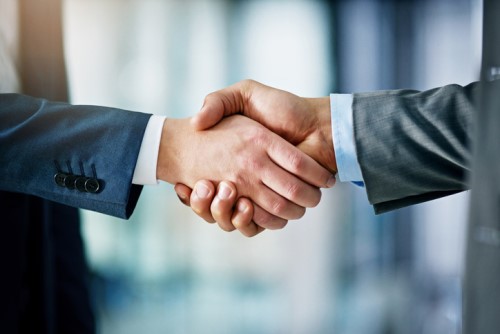 A brand-new insurance brokerage has formed in Ontario after the successful merger of two local organisations. Darling Insurance (Bobcaygeon) Ltd. and James W Kloepfer (JWK) Insurance Brokers have partnered together to form Sentinel Risk Insurance Group Limited.
The new brokerage will serve current and prospective clients from numerous professional offices in central Ontario. Sentinel Risk will combine JWK's sales culture and commercial expertise with Darling Insurance's technical and administrative services.
Search and compare insurance products for Mergers and Acquisitions from specialty market providers here
It will also bring together two great friends – David Kennedy and Greg Kruk – who have been actively discussing a business partnership for a number of years. Kennedy, vice president of Darling Insurance, has shared a close personal and professional relationship with Kruk, president at JWK Insurance, since they were teens.
Together they started to contemplate ways to expand their Ontario-based brokerages, and in 2015 they decided to open a shared office in Toronto – Liberty Village Quotes. This sales-focused venture allowed them to test new ideas and technologies, and start work on new products they wanted to focus on. The success of the joint project encouraged Kennedy and Kruk to consider broader opportunities, and with the agreement of their respective business partners Peter Blodgett and James W. Grieve, the notion of Sentinel Risk Insurance Group Limited took flight.
"It is something we had been talking about for a couple of years," Kennedy told
Insurance Business
. "I come from a larger brokerage so we have a lot of back-end support including HR, an accounts department and specialised IT staff, whereas Greg came from a smaller brokerage without access to those things. He found JWK was lacking that back-end support, so we started discussing the idea of a potential merger. Greg came to the table with his partner James, who has great commercial experience. This was a very big positive for us because we could capitalise on his commercial expertise."
A successful merger doesn't come without its challenges and uncertainties. Both Darling Insurance and JWK Insurance are respected names in Ontario. They have loyal clientele, some of whom have been using their services for many years. Darling Insurance has been in operation for nearly 100 years and is well-known across Ontario, while JWK Insurance has been running since the mid 1960s and has been passed down through the Kruk family. The local history of both companies is strong.
"I don't think this will be the end of the Darling name. It is a really well-known and supported organisation, so it is important to keep that legacy," said Kennedy. "We are not sure yet how we are going to market Sentinel Risk. We do want to rebrand further on down the road but it's not our first priority. It is going to be a challenge for us over the next few years. We don't want our clients to lose sight of who we are and where we've come from, so we need to figure out a way to rebrand as a new company but maintain the histories of JWK and Darling Insurance."
Kennedy added: "Our first priority is to line our staff, procedures and work habits together. That has been a challenge we've experienced since the merger took place. We have to understand how the brokerages worked differently prior to the merger and align everything up to make sure everyone operates in the same way."
The future is certainly bright for Sentinel Risk. The brokerage has seen "substantial growth" in the past few months, through the promotion of digital and online procedures. This year, Sentinel is pushing for gains in the marine and cottage markets as they "bring the clientele [Sentinel] wishes to grow with," explained Kennedy. The next challenge for the new brokerage is to "continue that growth successfully."
Growth can stem through various channels. Sentinel Risk is a mid-sized Ontario-based brokerage but it might not stay that way for long. Kennedy said: "We are always looking at ways to expand, either organically through new locations, or by acquisitions and mergers. We are a young group, with 75% of the partners aged in their 30s, so we are definitely keen to expand in the future."
A successful merger takes more than just two friends or four professional partners debating over lunch with a notepad. Kennedy commented: "Our staff are the people who make us successful. They are the people who help us everyday and keep us running. For me, the best thing about this merger is the support of new partners and staff members."
Related stories:
ICBC penalizes brokers for helping motorists avoid toll fees