Smith & Associates, Standard Insurance consolidate | Insurance Business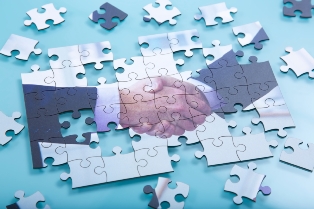 Insurance broker Smith & Associates in Thunder Bay, Ontario, has consolidated with regionally-owned brokerage Standard Insurance Brokers, effective January 10, 2017.
"Our commitment to our staff, our valued clients and our longstanding relationship with our business partners were critical factors in our selection of a succession plan" said Smith & Associates CEO Greg Jarvis in a statement. "Given the rapid and dramatic changes in the insurance industry, and after lengthy consideration and deliberation, we felt that our clients, staff and community would be best served by consolidating with a large, regionally owned brokerage."
Learn more about merger insurance here.
"As one of largest locally owned regional brokers fully committed to the Independent Broker Channel in Northwest Ontario, Manitoba and Saskatchewan, we have recognized the importance of growth and scale in order to provide the technology, customer service and product offering that our clients require now and in the future" added Standard Insurance Brokers CEO Gord McCool.
Following the consolidation, Smith & Associates will continue to operate as its own entity "to provide continuity for both staff and clients."
A release detailed that the consolidation "will allow both organizations to offer a broader scope of products to [their] clients, enhance [their] long established relationships with [their] current insurance partners and pursue new technology and digital solutions."
Standard Insurance Brokers has served Northwestern Ontario since 1897. The brokerage also has eight locations across central Canada.
Smith & Associates was founded in 1946, then known as E.L. A Smith Agencies. The company changed to its current name in 2008 after ownership of the business changed hands.
Related stories:
Liberty Mutual Insurance makes $3 billion acquisition
LDP, Riverin Girard and Ouellet Fillion to merge operations