Sun Life increases diversity and inclusion efforts | Insurance Business Canada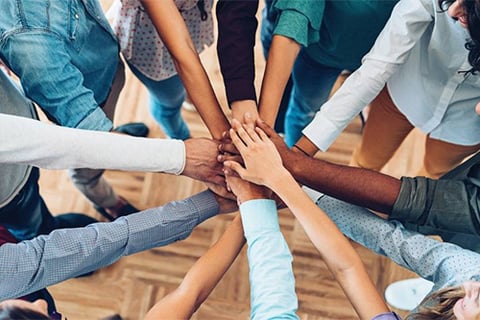 Sun Life is taking action to remove the systemic barriers that "negatively affect the lives of Black, Indigenous and People of Colour," by improving its diversity and inclusion efforts.
The insurer's action plan to create a lasting in-house societal change is threefold: creating an inclusive environment for employees, clients, and communities ("Clients and Communities"); establishing a work culture where employees see themselves reflected at all levels within Sun Life ("Talent and Culture"); and educating Sun Life's current leaders and employees through diversity training ("Learning and Development"). Sun Life also revealed in a statement that its plan also includes an additional $1 million investment this year to fund these diversity initiatives.
As part of Sun Life's "Clients and Communities" plan, the company has signed on to the goals of the BlackNorth Initiative, to help remove systemic barriers that negatively affect the lives of Black Canadians. The insurer also said that it will fund community groups – including the AACP Legal Defense and Educational Fund, the Smithsonian National Museum of African American History & Culture in Washington, D.C. and the Canadian Race Relations Foundation. Sun Life also pledged that it will continue to focus on increasing its relationships with vendors, suppliers, and SMEs owned by Black, Indigenous, People of Colour and women.
For the "Talents and Culture" plan, Sun Life continues to push for its goal to have 25% of under-represented minorities at senior leader level within five years. The company is also establishing new task forces in both its US and Canada operations to assist its global Diversity & Inclusion Council. Sun Life also reported that of the 300 students it had hired in North America, more than a quarter self-reported as "ethnically diverse."
Finally, Sun Life's "Learning and Development" plan starts with "intensive diversity training" for the company's executive team. The insurer is also holding internal learning forums about racism, racial diversity and inclusion – creating safe spaces for employees to share their personal stories and experiences. The company has increased its funding for employee inclusion networks, such as Mosaic in Canada and the Black Excellence Alliance in the US and has added a new digital learning platform to help teams meaningfully discuss diversity.
"We're at an inflection point in society ─ there is a movement to drive lasting change to address and eliminate systemic racism," said Sun Life president and CEO Dean Connor. "At Sun Life, we're increasing our efforts to create organizational and societal change. That includes engaging in difficult conversations about race to create equal opportunity and foster inclusion for Black, Indigenous and People of Colour at Sun Life."