Sun Life to offer online mental health therapy to clients | Insurance Business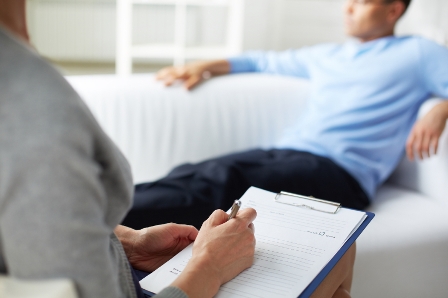 Sun Life Canada has launched a virtual cognitive behavioural therapy (CBT) program for plan members with mental health care concerns.
The new service, offered in partnership with the University of Regina, will give clients on an approved disability claim with mild to moderate anxiety or depression the option to receive virtual therapy. The CBT program is structured into five self-paced modules. Each client will be assigned a therapist, who will check in weekly via email, track progress and assess if the client is benefitting from the online treatment.
Search and compare product listings for Health Insurance from specialty market providers
"In an era where mental health claims represent almost 30% of disability claims, it's more important than ever to explore new ways of delivering effective therapy faster to those who need it," said Dr Marie-Hélène Pelletier, Sun Life Canada assistant vice-president of Workplace Health, Group Benefits.
She added: "We live in an increasingly digital world. Offering virtual CBT provides a new and innovative way to reach our plan members and provide flexible solutions, especially to those living in remote areas where access to qualified care may be limited."
Director of the online therapy program, Dr Heather Hadjistavropoulos, commented: "Past research has shown virtual CBT to be just as effective as in-person therapy, with the added benefit of removing obstacles to care such as limited access to qualified therapists and mobility and time restrictions.
"At least 500,000 Canadians miss work each week due to a mental health problem3, creating a significant impact on employers through loss of productivity, absenteeism and disability costs. Virtual CBT is part of our ongoing commitment to deliver innovative products and services to our clients to help improve their health and well-being."
Related stories:
Former Sun Life executive joins benefits management start-up
Mental health on the mind of insurers and brokers