Survey: More Canadians plan to work from home post-lockdown | Insurance Business Canada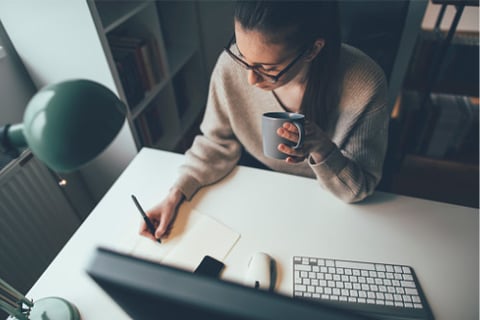 A new survey conducted by insurance comparison site Rates.ca found that there has been a significant decline in the number of Canadians willing to travel to work post-lockdown, and a subsequent increase in the number of people choosing to work from home.
The online survey was conducted by Leger Marketing for Rates.ca, and 817 working Canadians aged 18 years or older participated in the study.
According to the survey, the percentage of working Canadians who will travel to work declined from 84% pre-pandemic to 63% post-lockdown, representing a considerable 25% decline.
When broken down to different modes of transportation, the percentage of workers who will drive to work alone declined from 61% pre-pandemic to 53% post-lockdown. Those who said they will take public transit also declined from 17% pre-pandemic to just 7% post-lockdown. Those who take a carpool to work also dropped from 6% pre-pandemic to 3% post-lockdown.
The only commuting mode that saw little to no change was walking or riding a bike to work; 7% of respondents said they would cycle or walk to work post-lockdown, unchanged from the 7% of respondents who said they walked or cycled to work pre-pandemic.
Rates.ca also found that almost three in 10 Canadians (28% of respondents) said that they will be working from home – a considerable increase from 9% pre-pandemic. The survey also discovered that those over the age of 35 are more inclined to go back to work in an office (52%), while 48% of people under the age of 35% say they will be returning to their workplaces.
"There's no question COVID-19 is changing Canadians' lives both in terms of where we work and how we plan to commute to work," said Rates.ca editor Liam Lahey. "Our survey highlights that the transition to working remotely will likely impact commuting patterns for the foreseeable future."
Lahey has advised that those working from home should check their own home or condo insurance policy terms.
"Home insurance is not business insurance – it's not designed to meet the specific needs of individuals who work from home," he commented.
He also recommended that there are things people can do to lower their auto insurance if they are driving less, such as changing their vehicle classification. Lahey also encouraged workers that if they will be commuting to work regularly again, they should inform their insurer.