Survey reveals shift in how Canadians perceive mental illness | Insurance Business Canada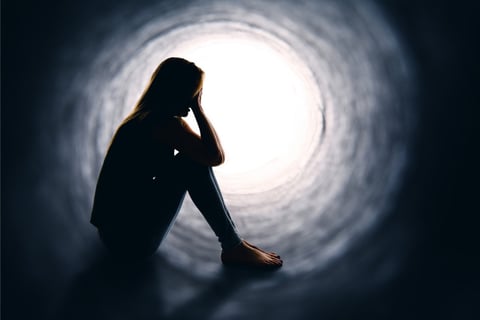 After two years of dealing with the stresses of the COVID-19 pandemic, it's no wonder that more Canadians now consider mental illness as a disability. According to a recent RBC Insurance survey, more Canadians now consider depression (54%) and anxiety (44%) to be disabilities, the highest figures respectively since 2019.
The survey results show a definite shift in how Canadians perceive mental illness, according to Maria Winslow, senior director, Life & Health, RBC Insurance, who attributed the change in perception to a couple of factors.
"First is how prevalent the struggle with mental health is, and the acknowledgement that a mental illness is likely to impact your ability to work and your day-to-day activity, similar to how a physical illness might do so," she said. "And second, perhaps what we're seeing is a reduction in the stigma associated with mental illness, so more people are likely to come forward and acknowledge that they're having a struggle.
"We saw an increase in how many people were reporting struggling with their mental health. That was concerning, but I can't say I found the results surprising given what we've been through over the last couple of years with the pandemic. But I do see the shift in perception as a positive sign because it does allow people to feel like they can talk about their illnesses. What I'm hopeful for there is that they'll seek the assistance necessary to work on getting better, perhaps more so than they would have previously."
Read next: How many Canadians have life insurance?
The coronavirus pandemic seems to have had a particularly negative impact on younger people, as shown in the RBC survey where more respondents aged 18-34 logged mental health challenges (69% anxiety, 59% depression) compared to those 55 and older (42% and 29% respectively). These findings also support long-term disability claims trends among RBC Insurance clients, where over one-third (35%) of new individual long-term disability claims for younger clients (18-39) were related to mental health in 2021, which is trending upward since 2019.
"Over the past five or six years, mental health claims have been on the rise," Winslow told Insurance Business, referring to RBC Insurance's actual long-term disability claims data. "We believe that's associated with a reduction in stigma, with the willingness of people to come forward and say: 'I just need to take a pause to take care of myself, and once I'm better and get the help and support that I need, then I will go back to work.' I think this is a positive step. Struggling with your mental health or mental illness should be no different than if you were struggling from another physical disease. You need to take that time to pause and take care of yourself.
"I think we're seeing that come through in our results, and we've seen that develop over the years. We are seeing it starting to trend younger, but I really do believe that this pandemic has had additional stressors on the younger generation that adults who are more established in their day-to-day [routines] and their work lives and their family lives may not have had similar struggles with."
Read more: Turning the pandemic's challenges into a mental health opportunity
One important finding of the survey was that there has been a 12% drop since 2019 in the number of Canadians who rate their mental health as excellent or good (54%). Canadians reporting poor mental health (32%) were more likely to take time off work due to disability than those who report good mental health (12%). Among working Canadians, 42% of respondents said burnout was their main source of stress, while 39% said they were stressed over finances and income protection if they get sick or have COVID-19.
Interestingly, despite there being a shift in perception around mental illness being a disability, the RBC survey also found that the number of Canadians with disability insurance coverage has also declined from the peak of the COVID-19 pandemic to today.
"Over one-third (39%) of respondents reported having coverage via their workplace benefits, and 14% have an individual disability plan - but both of those results represent declines in the number of people reporting having coverage in 2020," Winslow commented. "Yet, the feelings of stress or anxiety were significantly lower with those who had coverage in place. So, if Canadians had coverage through their group benefits plan or their own individual coverage, they were more likely to rate their mental health as excellent or good. I think this speaks to how worrying about your finances can increase your stress, which in turn can impact your mental health.
"What we want to bring forward is that Canadians can take a step in making sure that when it comes to their finances, they can speak to somebody like a licensed insurance advisor who can help them plan, and that planning can actually help to alleviate some of the stress. What we find is that when people can focus on their recovery, as opposed to worrying about their finances, they're likely to recover faster. The disability insurance coverage is in place to make sure that people are able to cover their monthly expenses as they otherwise would have. It alleviates the financial stress, and allows people to focus on their recovery."