Swiss Re on the role of M&A in its business model | Insurance Business Canada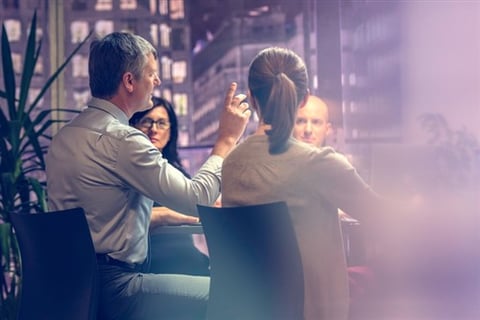 Mergers and acquisitions (M&A) continue to be a major trend in the global insurance industry. As the industry soars through a period of rapid change, insurers and reinsures are looking to streamline their businesses and create new targeted operating models and propositions, so they can succeed in the digital future.
This industry consolidation presents challenges and opportunities in equal abundance. Keith Wolfe, president of property & casualty, Swiss Re, explained: "Industry consolidation is not new. It's a trend that has been going on for years. Usually for Swiss Re group, when we see two decent sized players coming together in the industry, they're both clients of ours already.
"Our biggest risk quite frankly is that they buy less reinsurance in the marketplace, not just necessarily from us. So, we do have that exposure, but it's not like we're so overweight with one or two insurance companies that if they were to merge, it would be a huge problem. It's concerning and it's something we need to address – but it's not a fundamental challenge to our business model.
"There has been a trend in recent years of higher retentions and less reinsurance buying, but I think that has probably reversed a bit. I don't think there's an enormous wholesale change of companies buying reinsurance, but the trend has probably turned from a slight decrease (with more retentions at insurance companies) to a slight purchase increase. Some of that comes from these mergers and acquisitions. In rare cases, some of these acquisitions actually create more reinsurance spend because they find out they've got accumulations in aggregation that they don't want to hold on their balance sheet, so they turn to reinsurance."
From a reinsurance business standpoint, M&A is not a key focus within Swiss Re, according to Wolfe. The business has huge global scale and enormous diversification with regards to the lines it operates in, so there's really no need to pursue acquisitions, he explained. A few key drivers of M&A activity in the insurance industry are: scale, diversification, talent, processes and systems. Wolfe commented: "Those are some of the key areas I would think about when considering a purchase. The answer in a lot of cases is that Swiss Re either has it or has something that's as good as what's out there in the marketplace."
Rather than looking to buy other firms, Swiss Re is more interested in partnership opportunities. The reinsurance giant is constantly on the look out for innovative companies that can benefit from the assistance, scale, expertise and resources it can provide, while also improving Swiss Re's knowledge in a niche area. It's not Swiss Re's strategy to take equity stakes in new companies, but rather to look for companies that are beyond start-up level and have some form of revenue stream and customer base, so they can engage with Swiss Re on a larger scale.
"Our biggest priority now is thinking about how we can create more insurance and then ultimately reinsurance opportunities," Wolfe told Insurance Business. "We want to increase the size of the market. How do we get people who have uninsured or underinsured risks in society to think about the insurance system and then ultimately the reinsurance system as a method to transfer or help mitigate those risks? How do we help our clients grow? If we can help them grow, we're ultimately going to grow along with them. That's how we approach most of our relationships."