Talanx Group secures higher net income for 2018 | Insurance Business Canada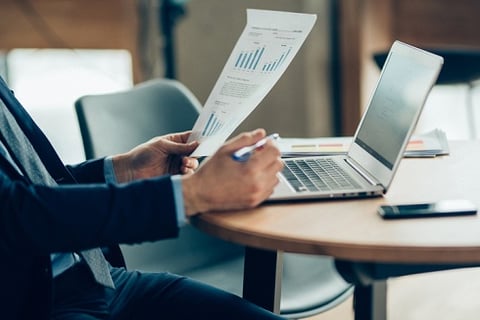 It looks like it's all positive numbers coming from Talanx Group's financial results for 2018.
Albeit unaudited and preliminary, the company's consolidated figures point to a 4.9% increase in group net income – from €670 million (CA$1.011 billion) in the financial year 2017 to last year's €703 million (CA$1.061 billion). Talanx, the parent firm of Hannover Re and HDI, said this corresponds to the €700 million outlook it published last October.
Meanwhile gross written premium improved 5.5% to €34.9 billion, as well as earnings before interest and taxes by 12% to €2 billion. The insurance group cited what it described as "the good operating development" in reinsurance and in the retail international and retail Germany divisions.
"Alongside the pleasing development in German and international retail business, and in reinsurance, group net income was affected by the impact of exceptionally high large losses and an accumulation of frequency losses, particularly in industrial fire insurance," it noted.
"Talanx is counteracting this negative impact with the 20/20/20 programme. This programme is directed towards reducing the combined ratio in the burdened 20% of the industrial lines portfolio by at least 20 percentage points by 2020."
It added that "very good" interim results have been achieved for the portfolio's restructuring. Talanx said around 87% of the total minimum rate increases planned by 2020 had been contracted by the end of January 2019, and that a balanced underwriting result for the industrial lines division is expected this year.
Active in over 150 countries, Talanx is the third-largest in Germany and among the major insurance groups in Europe by premium income. The Hannover-based enterprise will release its final financial figures next month.