The Co-operators welcomes fruit grower cooperative as new member | Insurance Business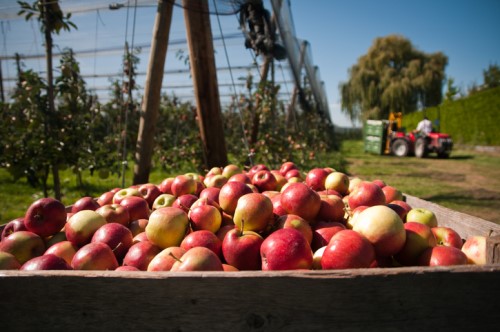 The Co-operators says it is proud to welcome its newest member organization: Scotian Gold Cooperative – a grower-owned tree fruit co-operative based in Nova Scotia.
The addition of Scotian Gold brings the total number of The Co-operators' member organization to 45.
"We are pleased to welcome Scotian Gold as our 45th member," said The Co-operators chairperson of the board of directors John Harvie. "As an organization representing apple growers and farmers in Atlantic Canada, Scotian Gold will enrich our co-operative by bringing their diverse perspective to our governance."
"Scotian Gold is guided by the strong co-operative values that mirror our own. We're looking forward to growing our relationship with our newest member in the years to come," The Co-operators president and CEO Rob Wesseling added.
A release said that Scotian Gold stores and packs more than half - 60% - of the apple production in Nova Scotia; it is one of the largest operations of its kind in Eastern Canada. The co-operative receives fruit from 55 family-operated apple orchards across the province.
On top of 35 fruit growers, 20 farmers entrust to Scotian Gold the packing, storage, and sale of their fruit.
"We believe our partnership with The Co-operators will benefit our members, and the farmers and fruit growers in Eastern Canada. Scotian Gold looks forward to a productive, long-lasting relationship with this organization that shares our co-operative values and approach to business," said Scotian Gold Cooperative president and CEO David Parrish.