The great lockdown re-opening: Key points for business owners to consider | Insurance Business Canada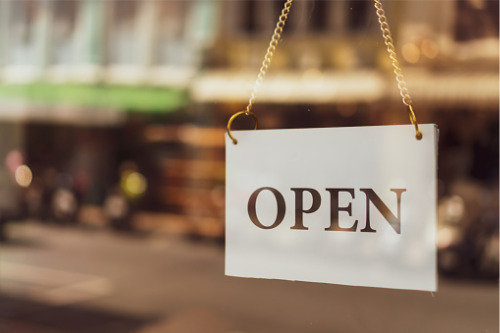 The Canadian economy is slowly stirring after six weeks of pandemic-induced hibernation. Provincial governments countrywide have started to announce their reopening strategies and relax their stay-at-home and shelter-in-place orders. In line with this, business owners and commercial property managers across Canada are now preparing for a phased re-entry and re-opening over the next few months.
When considering building re-entry and the safe return of tenants, there can be no one-size-fits-all approach because every property is different. To assist property managers with this, the Building Owners and Managers Association of Canada (BOMA) has published a 'Pathway Back to Work' framework that individual property managers can both adapt and adopt. The framework - which was developed in consultation with key stakeholders, including insurers and restoration firms - covers four key areas that business owners and property managers will need to consider and incorporate into their re-entry plans: building operations, vendors & supplies, tenant & building communications, and human resources.
Read next: Travelers Canada donates protective equipment to medical workers on the frontlines
Bill Fender, SVP, commercial property portfolios at FirstOnSite Restoration, and a member of the BOMA Canada coronavirus working group, commented: "The most important thing is to actually have a plan. That plan needs to prepare the building for the occupants' re-entry and it needs to address any risks that might have impacted the building or emerged while it was left vacant or unoccupied. For example, they need to make sure the air quality is at the right standard if the HVAC systems were turned down, and they need to carry out water testing and check that there aren't any issues with mold. We recommend that occupiers and clients do indoor air quality testing if they have any concerns around mold."
In addition to the reactivation of essential systems like ventilation, plumbing, temperature control, and building security, business owners and property managers need to consider maintenance issues before going ahead with reoccupation. When buildings are left idle and vacant, there's a greater chance of maintenance issues going unchecked.
"While we haven't seen greater frequency in property damage claims [during the mandatory business shutdowns], we have noticed the severity of some claims being higher than they normally would have been if the properties were occupied," Fender told Insurance Business. "For example, we saw one claim that involved lime in a water machine that typically (if the building was occupied) would have caused $10,000 in damage. But because the building was unoccupied, that claim caused over $200,000 in damage because the lime was flowing for a couple of days before anyone noticed it in the water."
Read more: Marsh & McLennan calls for the creation of a public-private pandemic risk financing solution
In the context of COVID-19, business owners and property managers also need to think about personal protective equipment (PPE) and setting up appropriate protocols to ensure public safety and physical distancing when workers return. This is all part of the human element of the re-entry preparations. Business owners and property managers need to increase communication and transparency with employees and building occupiers so that they feel comfortable to return to the premises and to manage any anxiety or fear that they might have.
Janice Duffy, HR manager at Access Restoration Services (ARS), said it's vitally important for companies to communicate with employees and to be open to what they need in terms of flexibility and support as we slowly return to work. She commented: "It's not only continuing to monitor the health of your employees and team members, but it's supporting what their needs are when it comes to that work/life balance. It's really identifying what we can do to support them and what the new normal looks like.
"Is everyone going to immediately return to work from the office five days a week? No, of course not. Right now, it's important to identify the essential work that we need to initiate first, to set them up in a safe environment, and then to build on the communications [as things progress]. At ARS, we have more meetings now in terms of Zoom, video meetings and conference calls than we ever had before. I think that's a really good place to be because we're so much more transparent than we were before, and I think that's created a great deal of comfort – as much as we can provide from a distance – at this difficult time."
While restoration firms like FirstOnSite, ARS, and others, are there to help entities get back on to their feet after a loss, their services do not stop there. In a time of crisis like the current coronavirus pandemic, their focus is on being a partner and a resource for clients who are facing an uncertain risk landscape.
Michael Henton, general manager – construction, ARS, commented: "A lot of our existing relationships come from ARS being a single resource for property owners and business owners who have questions and need help." The restoration firm has not only helped clients with their immediate challenges – with a significant spike in requests for virus decontamination – but is also in the process of putting together preventative measures to assist clients in the future.
Henton said: "This will help businesses moving forward to incorporate preventative measures for contamination as we look at a potential second wave of the coronavirus. It will also help them to reduce the general risk of downtime with their businesses."
Duffy added: "We're not talking about if this happens again, but when this happens again. Regarding that second wave that we keep hearing about – we know that what we learn from the coronavirus now in terms of the efficiencies and the systems that we've had to learn very quickly, as well as managing and supporting our teams – that's not going to go away. Now, it's a matter of adopting best practices and continuing to learn from our mistakes to make sure that we're stronger in the future."