The Guarantee CEO: 'Back to basics' | Insurance Business Canada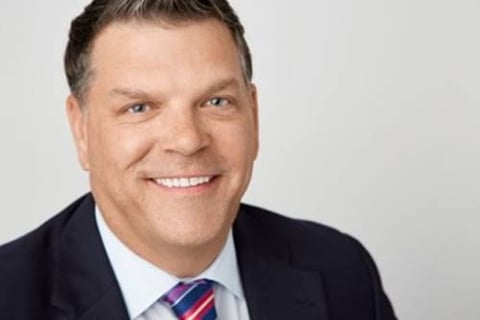 March marked a fresh start for The Guarantee Company of North America. The specialty insurance firm handed its leadership reins to company veteran Stephen Ruschak (pictured), who takes the CEO chair after serving for almost 10-years as president of The Guarantee Company of North America USA – a monoline surety company in the US.
In his new position as CEO of The Guarantee Company of North America and The Guarantee Company of North America USA, Ruschak is keen to initiate a "back to basics" strategy. He told Insurance Business he will be focusing on three main areas: attracting and retaining good talent, building strong partnerships with brokers and mutual clients, and executing an underwriting profit with good claims management.
"I'm really excited to take on the CEO role. I love working at The Guarantee and for a private company. Like all insurance companies, we have some challenges but I'm excited to tackle them with our tremendous team of people," said Ruschak. "As a leader, I like to keep things pretty simple. It's not rocket science. It's about attracting and retaining top talent, building and maintaining strong broker relationships, and, of course, making an underwriting profit. If we do all the little things right, we have a really bright future ahead of us."
Ruschak wants to hit the ground running as CEO. In his first few weeks, he plans to tour The Guarantee's Canadian offices and get familiar with the various provinces and the different issues that staff and brokers are facing. As time goes on, the firm will develop a strategy for how to move forward in the highly competitive marketplace that is also experiencing rapid change.
Since 1872, The Guarantee has been offering solutions and expertise in multiple niche segments in Canada, including surety, corporate insurance, transportation, trade credit insurance, and customized personal insurance. Ruschak said the firm likes all of its businesses and will be looking for growth opportunities when the timing is right.
"We're very committed to the broker channel," he added. "We will continue to put a lot of effort into making sure their experience with us is the best it can possibly be. I believe in providing efficient customer service for both our producers and our mutual clients. A good underwriting company has to balance the production aspects of writing business with being a disciplined underwriter.
"We want to be clear with brokers about what they should expect from The Guarantee. Our underwriters want to write business, but we're looking for profitable growth in all of our lines. If we have to say 'no' to a piece of business, we will always give clear reasons that brokers can share with clients. It's a competitive market, but if we do the simple things right in terms of customer service, a lot of the other stuff will take care of itself."
One way The Guarantee is staying relevant for its broker partners is by investing in new technology. The insurer is in the process of modernizing its systems and investing in market-facing aspects of technology to make it easier for brokers and mutual customers to enact business.
"Finally, we are going to reinforce the Canadian-owned aspect of The Guarantee," Ruschak commented. "This is a marketplace that we have been really successful in for almost 150 years and we are confident about our prospects in the future. We already have a meaningful position in the lines that we write, and we hope to continue that. We believe that being a private, Canadian-owned specialty insurance company is what makes us unique and differentiates us in the marketplace."