Trisura Group reveals Q1 2022 results | Insurance Business Canada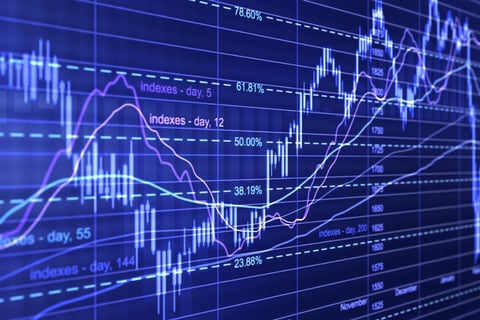 Trisura Group Ltd. (Trisura), a specialty insurance provider, today announced its financial results for Q1 2022.
Commenting on the results, reported by Globenewswire, president and CEO David Clare said, "Our business performed well in the quarter, recording our highest quarterly net income to date of $21.1 million. Sustained growth and strong underwriting, supported by investment income, generated an 18.7% return on equity, despite continued investment in infrastructure.
"Expansion of market share, and maturation of our platform drove premium growth of 55.2% in the quarter. In Canada, focused underwriting resulted in a 79.5% combined ratio for the quarter. Our US business bound a quarterly record $341.7 million of gross premiums, supporting $8.4 million of net underwriting income driven by increased fee income."
Among the financial highlights reported by the group, it revealed:
GWP of 55.2% in Q1 2022, supported by continued growth in Canada and strong momentum in US fronting.

Net income of $21.1 million in the quarter, which grew 9.0% compared to Q1 2021 - driven by growth and profitable underwriting in Canada and the US.

ROE of 18.7% compared to 16.1% in Q1 2021, exceeding its mid-teens target despite significant growth.

Consolidated combined ratio of 72.0%, and consolidated loss ratio of 26.7% for Q1 2022.

GPW in Canada growth of 63.2% in Q1 2022. Strong underwriting performance across all lines was credited for its combined ratio of 79.5% and 29.8% ROE.

New fronting arrangements in Canada contributed $55.6 million premiums in the quarter.

US premium grew by 52.1% and fee income grew by 46.4% in the quarter compared to Q1 2021, reaching $341.7 million and $13.9 million, respectively. This contributed to an improved net income of $6.7 million in the quarter and a 13.9% ROE.
Insurance operations
Disciplined underwriting in Canada contributed to a loss ratio of 15.7% for the quarter.

Growth continued in the US, with GPW of $341.7 million in the quarter, compared to $224.7 million in Q1 2021, and fee income of $13.9 million in the quarter compared to $9.5 million in Q1 2021. Growth was the result of maturing and new programs, said Trisura.
Capital
The Minimum Capital Test ratio of its regulated Canadian subsidiary was 231% as of March 31, 2022 (229% as of December 31, 2021) - which comfortably exceeded regulatory requirements of 150%.

The Risk-Based Capital of the regulated insurance companies of Trisura US was in excess of the various Company Action Levels of the states in which it is licensed at March 31, 2022.

Consolidated debt-to-capital ratio of 17.4% as of March 31, 2022 is below its long-term target of 20.0%, providing incremental capacity for growth.
Investments
Interest and dividend income rose 23.9% in the quarter compared to Q1 2021. The Canadian and US portfolios benefited from improved diversification and increased capital generated from strong operational performance.
Corporate development
DBRS Morningstar reaffirmed the rating of A (low) to the principal operating subsidiaries of Trisura, reaffirmed the Issuer Rating of BBB to Trisura Group Ltd., and the Senior Unsecured Notes rating of BBB to the Company's outstanding notes.
Environmental, Social, and Governance ("ESG")
Appointed Janice Madon to the Company's Board of Directors.

Entered into an Amended and Restated Credit Agreement which includes a sustainability-linked loan structure.

Implemented a Responsible Investing Policy, which mandates the inclusion of ESG factors into the Company's investment decisions.

Enhanced ESG disclosure within our Management Information Circular and Management's Discussion and Analysis.