Uber Eats to offer its own insurance to couriers in Ontario | Insurance Business Canada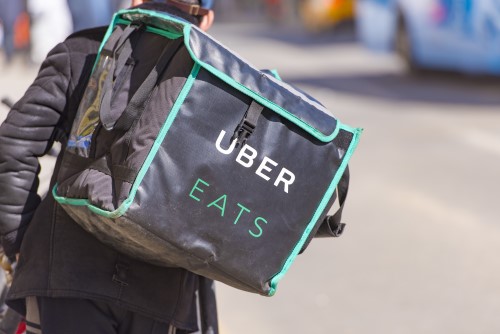 Uber Eats has revealed that it will offer its own insurance for its bike couriers in Ontario, on top of finally paying into the province's insurance plan.
The food delivery service company's new insurance covers couriers on bicycles, e-bikes, e-scooters and on foot while they are on a delivery. The insurance – offered through Chubb Life Insurance Company of Canada – covers for accidental death and dismemberment, permanent and total disability, and accidental medical reimbursement. Up to $25,000 will be provided for accidental medical reimbursement and $15,000 for rehabilitation coverage and other expenses.
The coverage will be retroactive to April 01, 2019 and is separate from coverage offered through Ontario's Workplace Safety and Insurance Board (WSIB), which typically covers lost wages.
Uber Eats' insurance offering comes after an investigation last year conducted by CBC News which found that the food delivery company – as well as competitor SkipTheDishes – is not paying into Ontario's compensation system for their couriers.
Read more: Ontario to look into workplace compensation for food delivery couriers
Some have praised Uber Eats' decision to finally offer insurance to its own workers.
"I think it's a good step forward that Uber Eats now is covering its workers, as it should have been doing all along," remarked Aidan Macdonald, who represents Injured Workers' Community Legal Clinic in Toronto.
Despite Uber Eats' initiative, Macdonald shared with CBC News that he has questioned why the WSIB initially classified the food delivery company as a "telephone-answering service/call centre" – a designation which does not require mandatory coverage.