Uber's first self-driving fleet to launch this month | Insurance Business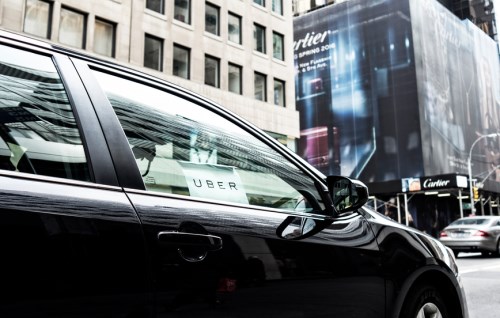 In 2014, Uber co-founder and CEO Travis Kalanick launched a project with the goal of replacing the company's more than 1 million drivers with autonomous cars. Now that goal is starting to come to fruition, according to a Bloomberg report.
Later this month, Uber customers in Pittsburgh will be able to call
self-driving cars
from their phones, according to Bloomberg. It's a milestone that no other company – not even field leader Google – has yet achieved. The self-driving fleet of Volvo SUVs will be supervised by humans in the driver's seat for now, Bloomberg reported. But by launching now, the ride-sharing service is beating Google to the punch; that company is planning to launch its own self-driving ride-share service.
Uber's plan is exciting for the founders of Otto, driverless truck start-up being acquired by the rise-sharing service. "We were really excited about building something that could be launched early," Otto co-founder Anthony Levandowski told Bloomberg.
While Google and Tesla plan to manufacture their own driverless cars, Kalanick says that's not in Uber's plans, according to Bloomberg. Instead, it plans to enter partnerships with auto manufacturers. Uber also hopes to improve self-driving systems using data from its app, where human drivers are logging about 100 million miles per day, Bloomberg reported.
"Nobody has set up software that can reliably drive a car safely without a human," Kalanick told Bloomberg. "We are focusing on that."
During the pilot program in Pittsburgh, rides in driverless cars will be free, Bloomberg reported. And even when Uber starts charging, Kalanick projects that process will eventually be so low that trips in a driverless Uber car will be cheaper than in a private car.
But driverless cars aren't without problems. Advocates say they'll eventually save lives by eliminating human error, but both Google and Tesla autonomous vehicles have had accidents. In July, a man testing Telsa's autopilot service
was killed
when the car collided with a semi truck.