Vancouver has the highest rate for bike thefts in Canada: Insurance study | Insurance Business Canada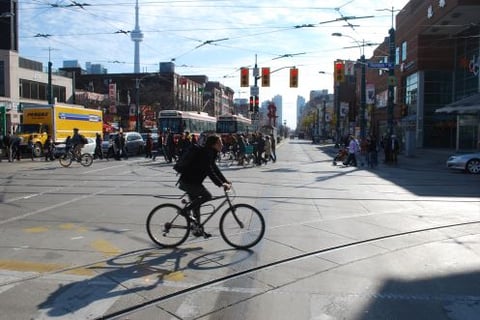 Those who own bikes and live in Vancouver might want to secure insurance for their pedal-powered vehicles; apparently, bike theft is a real big problem for the city.
According to statistics compiled by an insurance company, Vancouver has the highest rate of bicycle thefts per capita among Canada's major cities.
The city's bike theft rate is so high, that the total number of thefts in the city increased by 60% between 2013 and 2015.
The data was prepared by Square One Insurance, an insurer that gathered information from police department reports on theft numbers in Toronto, Vancouver, Calgary, Edmonton, Winnipeg and Montreal.
Although the data shows Toronto as the city with the highest number of bike thefts, their rate of bikes stolen is far lower compared to Vancouver's. The latter saw 3,132 bike thefts in 2015, compared to the former's 3,330. Vancouver, however, saw 513 bike thefts reported per 100,000 people, versus Toronto's 119.
Notably, the data found that Toronto's overall numbers of bike thefts have decreased over two years.
Daniel Mirkovic, president of Square One, further interpreted the data for
Vancouver 24 hrs
, noting that August appears to be month when the most bikes get stolen. He also said that he is not surprised that Vancouver has the highest rate of bike thefts in the country, pointing out the city's generally fair and bike-friendly weather.
"If people are leaving their bike for a long period of time, half hour or hour ... overnight, they tend to be really diligent about locking them," Mirkovic warned.
"If someone is looking to steal a bike they want to go for the lowest-hanging fruit ... we have seen many examples of people who say, 'I'm just going to leave my bike here while I run to the bank machine — I can see it outside, it should be fine.' The reality is, that's not true."
Mirkovic said that insurance coverage for bikes is available through homeowners or renters' insurance. He also underscored that such insurance should cover for bikes, whether they are kept outside the home, or even if the owner is traveling abroad.
Related Stories:
Incensed bikers turn to brokers after premium hikes
Lance Armstrong apologizes to insurer