Virtual Pokemon Go craze opens up real world of liability | Insurance Business Canada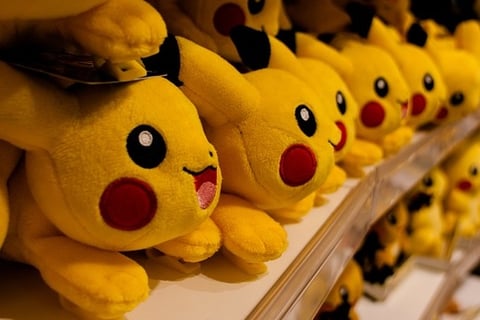 "Third-party liability coverage – I choose you" are words that have been hopefully uttered by Pokemon Go developers, as today's hottest virtual app can lead to real world dangers.
Pegged as the first augmented reality experience, the new app – which utilizes a smartphone's location tracking, GPS and digital image camera overlay – sends users on a digital monster hunt in their immediate surroundings. That means thousands are literally taking to the streets – often with gazes glued to their phones – to seek out Pikachu in the digital flesh.
Along with the app's overnight popularity – Nintendo's stock has soared U.S. $7.5 billion in the days since launch – safety concerns have been mounting, with images of game-induced injuries being uploaded on social media.
As well, the game has designated certain buildings, landmarks and businesses as Pokemon 'training gyms', without the knowledge or consent of owners, driving thousands of unwanted visitors to trespass or disrupt businesses. Criminals have also taken advantage of the game's potential, with three St. Louis men allegedly using it to lure unsuspecting players with the intention of robbing them.
All said, Nintendo and app developer Niantic Inc., had better have air-tight liability coverages – an area often overlooked by smaller developers and businesses when launching new technology says an underwriting expert.
"Consumers use apps in ways that one cannot always predict and thus claims are brought that insureds cannot always predict," stated Charlie Murray, technology underwriter at
CFC Underwriting
Limited in a previous interview with
Insurance Business
. "Therefore, app developers should be seeking a broad E&O wording, covering exposures such as user generated content, bodily injury, property damage, breach of contract and civil liability, which can give insured's peace of mind and balance sheet protection in the event an allegation is made against them."
He adds that given the rapid growth enjoyed by some apps, insurance is an immediate need for any developer bringing a new app to market.
"It doesn't always post a problem to small businesses when not purchasing insurance from the offset; when very small the exposure to a business is generally minimal. However, the growth you see in the Tech sector is profound, they can go from zero users to widespread adoption almost overnight, and so insurance should be sought from day one."
While it's unclear what type of coverages Nintendo and Niantic currently have, the latter web developer has taken extensive protections via disclaimer in the past. Niantic's earlier game Ingress, upon which the location and gameplay technologies of Pokemon Go are based, urged players to be aware of their surroundings, not to trespass while in gameplay, and protected the developer from all liability for injuries or losses incurred during gameplay.
Just goes to show – when it comes to liability coverages, it's smart to catch em' all.
Related stories:
Snapchat joyride underscores need for app insurance
Five critical coverage gaps for small companies