Wawanesa Mutual Insurance renews support for broker campaign | Insurance Business Canada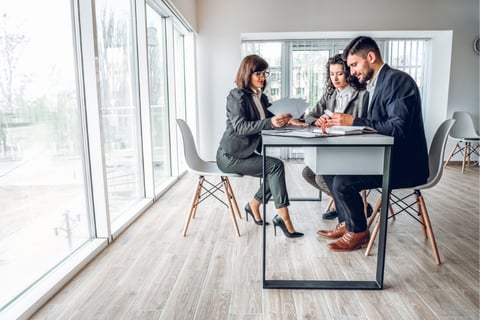 The Insurance Brokers Association of Canada (IBAC) has announced that Wawanesa Mutual Insurance Company is the latest insurer to renew its support for the former's Broker Identity Program (BIP) at the Full Partner level.
IBAC's BIP is a national advertising campaign that raises awareness of the value that brokers offer their clients, particularly when it comes to choice, advice, and consumer advocacy. Wawanesa's renewed investment will also contribute to IBAC's other initiatives, including the association's technology leadership, professional development of the broker workforce, and IBAC's federal advocacy to maintain the separation of the insurance and banking industries.
"Independent insurance brokers are the strongest advocates for customers in our shared
communities, and essential to making sure Canadians get the right coverage," said Wawanesa president of Canadian P&C operations Carol Jardine. "I want to thank Canada's insurance brokers for everything they have done over the past few years, through the pandemic, catastrophic weather events, challenging market conditions and more."
Jardine also noted that time and again, brokers have proven themselves to be "an essential service."
"That's why Wawanesa is honoured to partner and invest in programs and resources to help brokers strengthen relationships, grow their business, and protect their strong market share," the president added.
"Wawanesa is a valued partner of IBAC and a strong champion for the broker channel," said IBAC CEO Peter Braid. "We appreciate their unwavering belief in insurance brokers, and their understanding of the value that brokers bring to their clients. This renewed investment reflects our shared commitment to ensuring that insurance consumers are well served, especially in difficult times."
Read more: Travelers Canada reaffirms support for broker association's awareness campaign
Also this week, Travelers Canada renewed its sponsorship of IBAC's BIP. Both Wawanesa and Travelers join their fellow Full Partner sponsors – Pembridge Insurance, Optimum General Insurance, Wynward Insurance Group, SGI CANADA, Unica Insurance, Gore Mutual, Trisura Guarantee, Economical Insurance, and Intact Insurance – in renewing their support for the broker association.