Webinar to help brokers better sell cyber to their clients | Insurance Business Canada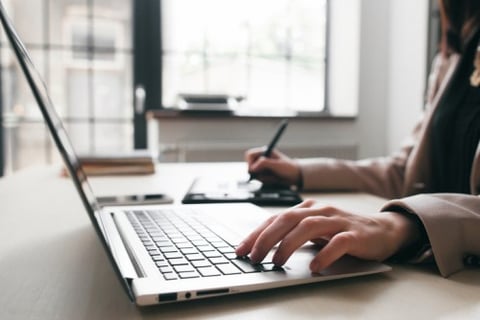 Cyber insurance is complex. There's no two ways about it.
The risks – and the insurance products to protect against those risks – are constantly evolving. It's a coverage that can seem daunting to understand, but there is help available.
Greg Markell, president and CEO of
Ridge Canada
, is a leading cyber and privacy liability expert in the industry, advising public, private, and non-profit organizations on organizational exposure to cyber-related losses.
On November 15, Markell will be presenting an
Insurance Business webinar
to help brokers tackle cyber issues – and, importantly, to help brokers better sell to their clients.
"One of the things brokers need is just an understanding of the coverages, what the actual benefits are that a cyber policy can bring, in order to better equip them to sell it to their clients," Markell said. "As opposed to the broad paintbrush stroke, it's about being able to create that true bespoke risk management solution for your client, and really cater it to their individual needs.
"If you look at some of the specialty products out there, like D&O, for example – when you look at the complexity of a D&O policy, there are three insuring agreements, three parts. The average cyber insurance product, by contrast, has nine insuring agreements."
That complexity creates a minefield for insurers just dipping their toes into this market, he said.
Added to that complexity are ongoing changes to coverage, difference in language and terms used, and legislative and regulatory evolutions.
The webinar will give attendees an overview of cyber insurance to help them better understand, communicate and sell the right cyber product to their clients.
"You get the same presentation from carriers, all the time. It's: 'here's our product'," Markell noted. "But it's not specific, it's just generally what cyber is about. What I'll be talking about is: here's what different industry verticals are looking for with cyber and here's why they're buying it."
The opportunity to get involved in cyber is immense, Markell said. The ship certainly hasn't yet sailed for those brokers not already on board.
"The market is still relatively green," he said. "There is definitely opportunity to be selling cyber. The risk is not going away. There's an opportunity for insurance to really be in partnership with their clients and to really help."
You can register for the webinar
here
. The educational piece, titled "Cyber Insurance 101", can be used as CE credits in some provinces.
The discussion will cover –
Why cyber insurance: the implications of cyber insurance, cost considerations for organizations.
Understanding and breaking down types of cyber insurance: first and third party coverage, what do they cover, where do clients need a different policy, where is there overlap?
Coverage scenarios: from equipment loss to cyber scams and claims.
Understanding what different cyber policies mean, and how to streamline the language.
What kinds of variables do you need to look out for when explaining policies to your clients.
All companies need cyber, but which markets are most susceptible to risk?
Related stories:
Upcoming webinar to explore insurance sales amid impact of climate change
Equifax cyber breach exposes data of up to 143 million people