What's behind the skills shortage for young brokers? | Insurance Business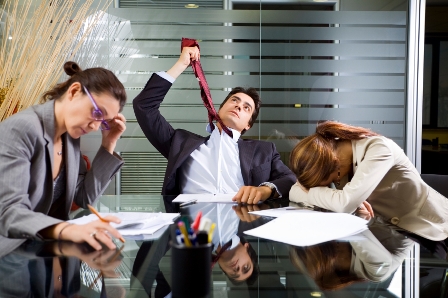 Many brokerage owners and managers are displeased with their young recruits, and cite inadequate preparation as the root cause of their frustration.
One entrepreneur, however, argues that entry-level employees may not be at fault, but suggests that government regulation possibly is.
"We have to be very careful that we do not set the education level so high that we can't find people who can pass the entrance exams to get into the business," Thom C.J. Young, CEO, Lundgren & Young Insurance Ltd., offering a sentiment espoused by a growing number of veterans.
Young feels that these burdensome requirements could inadvertently toss aside talented applicants who otherwise demonstrate a great deal of potential.
"In some jurisdictions in Canada, we've set the bar pretty high and employers are finding it difficult to attract people who can pass the test," he said.
While Young does recognize that governing bodies have a duty to provide brokers with "the education and knowledge needed to protect the public," he feels that additional requirements tend to serve as an overreach, often to the detriment of hiring managers.
He's also doubts the appropriateness of some of that in-class instruction.
"You don't want students taking an exam and being asked, 'What does it mean when a guy stares at the ceiling,'" he said. "That's none of your business."
He echoes the concerns of many of his peer representatives in the industry.
"This is an area of considerable discussion we have with regulators, particularly in Alberta where they're changing the curriculum design to meet new standards for Level I examinations," he said. "They were asking soft skills questions and that caused quite a kerfuffle, because people were thinking, 'that's not the government's role.' Rightfully so."
Finally, Young also believes that regulators shouldn't be required to designate entry-level employees as "skilled" or not. On the contrary, that's for employers to decide, and the ability to do so allows brokerages to differentiate themselves from competitors.
"When I sit down and interview somebody, I will find the better candidate because of my skills in determining theirs," he said.