Willis Towers Watson highlights positive performance from global M&A market | Insurance Business Canada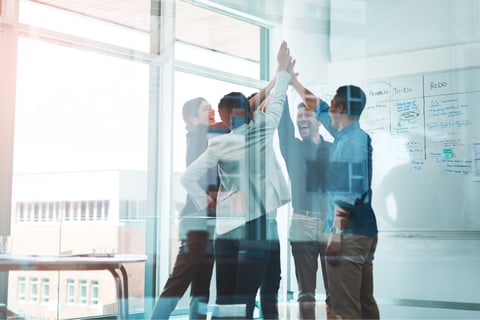 Despite the impact of the COVID-19 pandemic on dealmaking, the global M&A market has recorded its first positive performance in three years for completed deals, according to a report by Willis Towers Watson.
The global broking and consulting firm's Quarterly Deal Performance Monitor (QDPM) showed that buyers outperformed the MSCI World Index in the third quarter of 2020, with a performance of +1.5 percentage points above the Index. This is the first positive performance by acquirers since the third quarter of 2017 (+0.7pp).
However, Willis Towers Watson also pointed out that deal volumes are at their lowest level for over a decade (since the third quarter of 2009), with just 121 deals completed in the last three months. The ongoing economic impact and uncertainty caused by the pandemic have continued to depress deal completions globally, it said.
Among major global regions, WTW noted the resilience of European acquirers. Buyers in Europe are currently +20.4pp above their regional index with 30 deals closing in the third quarter. This is the first time in two years that Europe has recorded four consecutive quarters of positive performance.
North American M&A performance has hit rock bottom, with deal makers in North America having their worst quarterly performance since the QDPM Index launched in 2008, the report said. The region's buyers significantly underperformed their regional index by -8.6pp, with 52 deals completed in the third quarter, and completed the joint lowest number of deals since 2009 (on par with Q2 2020).
Meanwhile, the Asia-Pacific region maintained its positive trend. The region continued the positive performance recorded in the first half of 2020 by outperforming its index with a performance of +4.4pp, with 35 deals closed in the third quarter. For the first time since 2017, Asia-Pacific acquirers have achieved two consecutive quarters of outperformance.
While the positive performance globally is welcome, Willis Towers Watson cautioned that this does not mean the market has made a full recovery.
"It is too early to interpret the flurry of announced deals in recent months as a sign that M&A is on the rebound," said Jana Mercereau, head of corporate M&A consulting, Great Britain at Willis Towers Watson. "Our research on completed deals and their performance provokes a more cautious response. With the volume of completed deals at its lowest in a decade, performance of North American deals at rock bottom, fuelled by enduring pandemic, economic and political uncertainty, buyers need to be both bold and careful."