Women reflect on remote working | Insurance Business Canada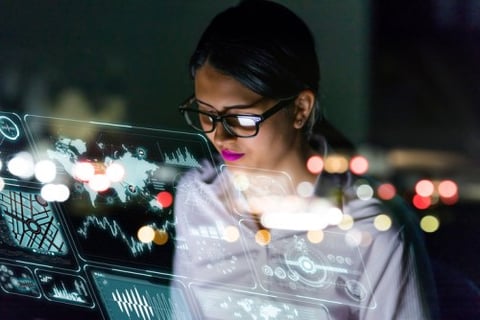 Insurance Business spoke to four different women working in different roles in the insurance sector around the world about how technology has helped them.
Dulce Suarez is a VP of personal lines at US insurance firm NCF Insurance Associates. She told Insurance Business that working from home helps her to care for her children.
"It's wonderful that we can work from home and be with the kids especially if they're home for a break, if they're home sick," said Suarez.
"We live in this sandwich society. We have our aging parents living at home with us as well as our kids that are growing up. So, a woman has a lot of responsibilities," said Suarez.
"I worked from home yesterday. It's great. I have a computer at home. I have a VoIP phone system here in the office and the phone at my house. I can call my customers. My customers can call. They have no idea I'm working from home," said Suarez.
Corie Gist, who works remotely on a permanent basis from a home office in Arizona, also relies on remote working to balance her caring responsibilities with her work.
"The technological advances of today truly make what I do possible and how I do it. My main office in in Carlstadt, California but I work remotely from my home office in Arizona," said Gist.
"This setup allows for communication with my team, it allows for communication with my clients, users, everyone that I need to. If it's on the phone, instant message, emails," Gist said.
But technology can have its downsides, leading to an expectation of always being available for clients and colleagues.
Suarez told Insurance Business that while technology helps women to provide better service and be connected to clients, it can interfere with downtime for women to focus on our families and take care of themselves.
"You know us women, we tend to take care of everybody before we take care of us," said Suarez.
Kathy Cunningham, SVP, Corporate Finance at Sun Life Financial in Canada is combatting the problem of an always-on expectation by trialing a program where her team members don't take their personal devices on vacation.
"They're not going to come back to that mountain of 10,000 emails after being away for a week. So, we think it's a nice step forward and letting them really get back that time to rest and rejuvenate and then come back and really be able to hit the ground running," said Cunningham.
In Australia, Tiana Luvale, state manager of broker solutions Queensland, for CGU Insurance believes that leaders need to spearhead the acceptance of flexible working by setting an example themselves.
"Our world is changing, and through the use of technology the ability to lead virtual teams will be a necessary requirement," she said.
"We need to demonstrate how we can successfully use technology to stay engaged with our teams, whether we're sitting in an office or anywhere else with Wifi," said Luvalu.