Behind the scenes of being a broker partner at Navacord | Insurance Business Canada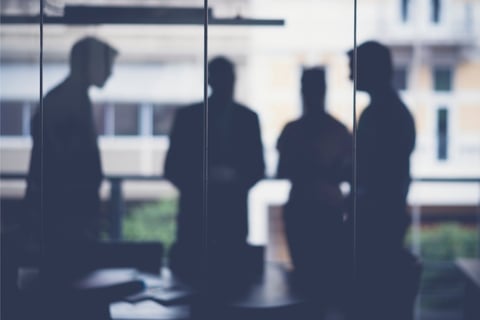 With its tagline, "Local Touch, National Strength," Navacord doesn't just talk the talk – it walks the walk. More than 30 entrepreneurial brokerages across Canada call Navacord home today, and have experienced firsthand the unique opportunity to retain their brands and relationships, while also getting access to an infrastructure that allows them to build and scale their businesses at levels that wouldn't have been possible before.
Read more: Navacord drives growth with addition of Brookstone Insurance Group
"Local touch has been beneficial in allowing our firm to maintain its strong presence in our dominant market of British Columbia and has also allowed us to retain the goodwill derived from our industry specialization prior to joining Navacord," explained Nolan Heuchert, director at Wylie-Crump, adding, "As important as it was to maintain alocal touch, it was equally important with our larger accounts and opportunities to appear as a national organization – Navacord allows us to accomplish both outcomes."
Similarly, for another brokerage that's been family-run for over a century and added its name to the Navacord banner, keeping its close connections to its community was important, as was the added bonus of partnering with a group that has national reach.
"Having that local presence and having those personal relationships with our clients has been and continues to be critical to properly address our clients' unique needs and to provide exceptional service," said Colin Toole, president of Toole Peet, a Navacord broker partner. "The Navacord model truly does provide the best of both worlds – locally-run brokerages who keep their identity, independence, and entrepreneurial spirit, yet have the benefits that come with the size, scale, and strength of a large national brokerage."
Read more:How joining a global broking network helped Navacord grow
These two broker partners have already seen the positive results that being part of Navacord has brought. For example, Wylie-Crump, which is an industry-focused and specialized insurance brokerage providing both risk placement services and risk advisory services to clients, could achieve its growth goals, even amid a challenginginsurance marketplace.These hurdles include attracting new recruits to a broking organization, which can be difficult as significant effort is required to seek out and train incoming employees. Additionally, the current insurance landscape is as tough as it is rewarding. The main challenge is around "the higher level of effort that is required for almost all levels of submissions – from the most straightforward to the larger more complex placements," explained Heuchert.
At the same time, as Wylie-Crump aims to grow, it does not want to lose its cultureand collaborative team model that has been very successful for the brokerage over the past 10+ years. Luckily for Navacord broker partners, collaboration is part of the package.
Read more:Navacord leaders reveal what it takes to attract top risk advisors
"We see a constant sharing of insurance market intelligence and unique solutions for challenging risk placements," said Heuchert .Navacord has also been helpful in creating concise and intelligent marketing material for updates and discussions with clients and prospects, he continued.
For Toole Peet, the triumvirate of the current hardening insurance market, Alberta's economic woes, and the COVID-19 pandemic has made for challenging times. Nonetheless, Toole noted, "Having the strength and resources of Navacord has significantly helped us and our clients through these difficult times."
Having a dedicated, hardworking, and professional team of employees, and ensuring that they have the resources in place to facilitate their success is the top priority for the Alberta-based brokerage and helps the business remain successful. Considering this goal, the partnership with Navacord couldn't have been a better fit.
"Being part of the Navacord team has provided us with access to more markets and has given us the opportunity to be part of a national collaborative team of broker partners that work together to help find solutions," said Toole.