Fleet risk management experience that goes beyond insurance | Insurance Business Canada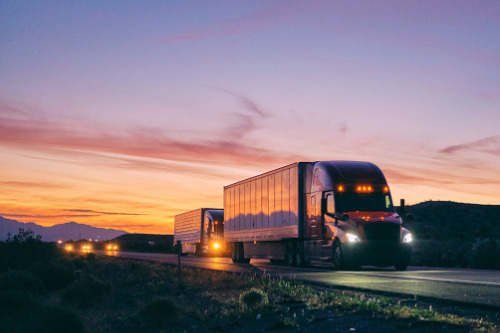 "My whole life has been associated with trucking," said Brian Lowes when asked about the experience that led to his current position as fleet risk specialist with Edmonton-based Lloyd Sadd, a Navacord broker partner.
"I've hauled just about everything across Canada and the United States and held every management position within a transportation organization, other than finance. I've been a Class 1 and 3 instructor, taught many of the safety courses, am accredited as a dangerous goods instructor in Alberta, have trained and qualified as a CVSA inspector, and I'm a Level 4 collision reconstructionist that specializes in commercial vehicles."
With such comprehensive, first-hand experience, Lowes started with Lloyd Sadd in 2005 when it was keen to expand into transportation. "Their philosophy has always been if you're going to specialize in a sector, then you need to know what you're talking about," he said.
It's an attitude that Bill Cornelisse can certainly endorse. Based in Saskatchewan, the commercial account executive and transportation specialist with HAL Insurance, another Navacord broker partner, said knowledge of his own past experience as a trucker often comes as a relief to clients who come to him unsure of their insurance needs.
"I'll have a new client come in and we'll be having a conversation about stuff, and as soon as I use the same lingo that they're used to -- and I explain that I've been there, I've driven trucks -- you can just see them take a breath and think, 'This guy gets it,'" said Cornelisse. "And it's basically, 'Do whatever you want because I know whatever you do is going to be what I need.'"
It's that level of confidence in their brokers that transportation clients need now more than ever.
While the COVID-19 pandemic has put a spotlight on how vital our trucking and logistics workers are in keeping essential goods moving, it hasn't alleviated many of the financial pressures the industry has been facing in recent years as it tries to stay afloat.
This is mostly because the rates paid to the trucking companies today aren't much different than what they were 20 years ago, according to Cornelisse. "All the input costs have gone up: insurance has gone up, fuel has gone up. And that's where a lot of frustration is setting in with those small to medium carriers; they're not getting that buying power that the larger corporations do, so they're fighting to get whatever they can."
This echoes what Lowes has seen in the industry as well.
"There are a lot of companies fighting for survival," he said. "Some are trying to diversify their activities, and in some cases you get insurers that are nervous when a carrier is entering into a new type of activity."
Then there's the regulatory aspect of trucking, which can be a source of confusion for both truckers and brokers alike. Lowes sees this especially with his light fleet – clients who use their vehicles for their primary business activity and don't always realize which road regulations they may be subject to, or how changes to trucking regulations may have an impact on their bottom line.
"We get very much involved at both ends," adds Lowes. "We're continuously analyzing carrier profiles and providing considerations in that respect, as well as explaining it to the insurance brokers for when they go to the insurer."
It's because of their unique perspective from both sides of the table that Lowes and Cornelisse often find they end up going beyond discussing insurance needs when meeting with clients.
"I have an overall conversation with them about the business," said Cornelisse. "I have had guys in the past where they had maybe three, four trucks to start and now they're up in the 10-15 range and all of a sudden they're like, 'We've got to get rid of some trucks, we can't afford it.' They haven't looked at the big picture, and even though their revenue has gone up their expenses have maybe doubled, and they weren't necessarily accounting for that."
This specialization, experience and deep understanding of the sector is invaluable for the broker and the client, according to Lowes. "Not only can we look at things from the risk perspective, but we're also able to look at things from the operational perspective. And we often provide guidance in that regard as well."