Broker puts out fires at his brokerage and in the community | Insurance Business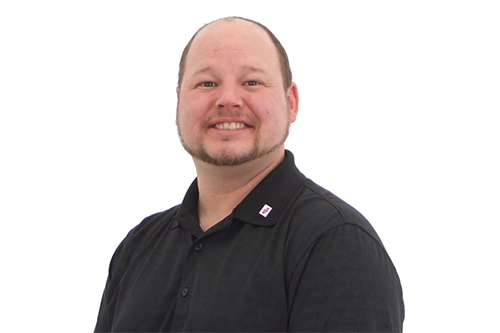 Insurance broker Chuck Ellison (pictured) is skilled at extinguishing fires, both at his brokerage and in his community. Indeed his passion for his work as a volunteer firefighter and public education officer at the Minto Fire Department echoes that for his role in the insurance industry.
"When someone has a bad day, you want to be able to be there and say, 'It's OK, we've got you covered.' I'm a firefighter and I follow the same thing – being hands-on, helping people when they're at their worst, and trying to give them comfort by knowing that they're taken care of," said Ellison, an account executive at Zehr Insurance Brokers in Listowel, ON and team leader for Territory 4 on the Insurance Brokers Association of Ontario's (IBAO) Young Brokers Council (YBC). "I really like helping people. That's something that I've always done. I learned from my father who was a hands-on kind of guy and a dairy farmer growing up. Hands-on is how we do it and we like looking after our clients, helping get them the coverage that they need."
Read more: Fellowship of brokers in Ontario is 'doing what's best for consumers'
Having compassion for his community and clients is one thing, but being a public education officer who teaches people about fire risk mitigation directly relates to Ellison's work as an insurance professional.
"When we go out and do public education, the big thing that we want to do is we want people to know the things they can do to mitigate having a claim, [for example by] going to the seniors' home and doing a safe talk with them on knowing your exits and having smoke alarms," explained Ellison. "But little things also, like having nothing blocking your doors so you've got those ways out, and having fire extinguishers that are accessible, charged, and up to date. I would say that the two – [being a broker and a firefighter] – work well hand in hand."
Before he donned a firefighting helmet and got his RIBO license, Ellison worked in the agricultural industry. Then, when his father bought Maxum Insurance Brokers, Ellison started working at the family business.
"As years go down the road, he decided it was time for him to look at retiring," said Ellison, adding that the book of business was eventually sold to Zehr Insurance Brokers, where he came onboard on January 01, 2016. "When we sold Maxum Insurance Brokers, I was worried that our clients would become numbers […] Coming to Zehr has been huge, and I'm not just passing my clients over so that they're numbers 1, 2, 3. It's Mr. and Mrs. Smith, and Mr. and Mrs. Ellison that we're looking after."
It's critical that clients can trust Ellison, but also the rest of the team at Zehr and get the same level of service no matter who they talk to because, says Ellison, "I live in the community of the people I insure, so it's important that they don't become a number."
As for his involvement with the IBAO's YBC, Ellison actually stumbled across the opportunity at the annual convention. As he started listening to the young brokers who were part of the council, he was impressed with their knowledge about insurance. So, he started asking questions – how do I get to be a part of this and how do I get to help out?
Read more: 2020 IBAO president on the 'bright future' of the broker
Timing was on Ellison's side – the term of the team leader for his territory was coming to an end and the council was looking for a fresh face. His name was chosen from a group of applicants who put their name forward, and the rest is history. The sportsmanship that Ellison found by joining the YBC has been a welcome discovery.
"We are all insurance brokers that work in this industry. We are not battling each other – our jobs are to look after the clients and help them out with their needs," he said. "If I have a question, I can go to the YBC team and ask, 'Hey guys, I've got this. I don't know where to place it.' And within minutes – not an hour, within minutes – I've got three or four emails of somebody saying, 'Hey, have you tried this?' Or, 'Hey, have you tried that?' Being able to sit around and have conversations with that team around the table, there's so much knowledge there and we all look at things a little differently. We all seem to have our niches and our specialty things ­­­– I'm a farm boy and I grew up on a farm. If anybody had a farm question, I'm their guy.
"To have that networking and be able to be around so many smart people that are my age…we have a great time when we're not working, don't get me wrong, but when it's time to get down to business, it's so much fun."