Legalisation 2.0 is here – what does it mean for insurance? | Insurance Business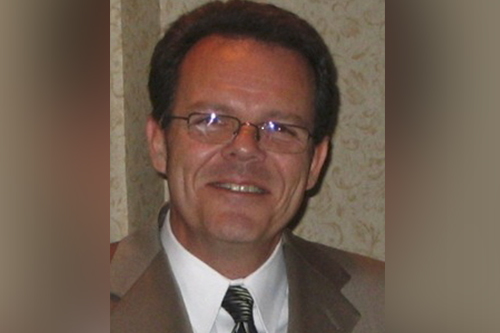 Round two of cannabis legalization is finally upon us, after new regulations for cannabis edibles, extracts, and topicals came into effect on October 17. The regulations around this growing industry will be the subject of much discussion at the Cannabis Cover masterclass in Toronto this November, but, for now, a legal expert has shared his insight on the field of changes ahead and the expected impact legalization will have on both the insurance and cannabis industries.
"Certainly it opens new opportunities for the insurance industry, in that it'll be a whole new line of business that will require coverage and insurance," said Marc Lefebvre (pictured), underwriting coordinator in the legal division of the Insurance Bureau of Canada (IBC), and a speaker at the upcoming Cannabis Cover masterclass in Toronto. "To the cannabis producers, I think it's going to be the first time they're having to insure a process that's food product-related, so again, it becomes a completely new product."
This emerging industry within the cannabis space is expected to be popular among consumers. Deloitte has estimated that the Canadian market for edibles and alternative cannabis products will be worth $2.7 billion annually. Moreover, cannabis extract-based products, which includes edibles, will account for $1.6 billion of that figure alone. And you don't need to convince Canadians to buy these products – 11% of them already consume cannabis edibles and other alternative products, according to Deloitte. The draw is that these products offer a discreet and accessible way to consume the plant, while stepping around the stigma of smoking.
Despite this demand, Lefebvre doesn't expect to see edibles, extracts, and topicals on shelves this week.
"It'll be, I think, December or the new year before we see any of those products hitting the market, given the way the legislation has been structured – requiring that licensed producers amend their license and then they have to provide a 60-day notice of their intent to market a product," he explained.
Whether this next round of legalization will have an impact on the black market for cannabis also remains to be seen.
"I think in the first phase of legalization where some would say there has been a failure is that it hasn't curtailed the black market enough since the product being sold was one and the same, whether it was legal or not," said Lefebvre. "The problems that came with the first month of legal retail distribution led a lot of users to continue using their black market 'contacts' to purchase cannabis. Will the same thing happen with edibles? I can't necessarily see it. I think there is a black market in edibles right now, but I don't think it's really as big as it would be for dry cannabis, given that the regulations involved for anybody to produce an edible legally will require a lot of regulation and I can't see the black market getting into that."
Circling back to insurance offerings, there's no question that enhanced product liability and product recall are going to be top of mind for insurers, especially considering how often recalls happen with food products already. Intellectual property disputes arising from patents and trademarks will also likely be an emerging exposure, and in turn IP will be a coverage sought by licensed producers, according to the IBC expert.
The biggest risk, however, will be social host liability.
"Most people can tell the effects of alcohol on somebody and would be able to make that determination of, 'I don't think you should drive.' I think that type of determination will be a lot more difficult with cannabis and people aren't going to recognize the effects of somebody who may be over intoxicated from cannabis," Lefebvre told Insurance Business.
"That raises the risk of the social host liability, I think especially with edibles, given how the ingestion takes place. If we're talking about a pure edible where somebody is eating it, it can take anywhere from a half hour to an hour before they feel any effects, whereas with smoking cannabis it's almost instantaneous. Part of the danger is that people will overindulge, thinking, 'I haven't felt anything,' and perhaps ingest a second edible and that potentially could lead to over-intoxication. I think there will be a real trial and error on that side."
The world of edibles, extracts and topicals will be a new one for cannabis companies and their insurers to navigate. To learn more, attend Cannabis Cover Toronto at Vantage Venues on November 06, 2019. To sign up, click here.