Regulations around the cannabis industry continue to develop | Insurance Business Canada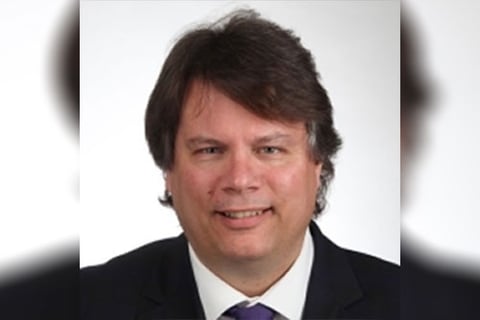 Cannabis legalization might be old news in Canada, but the regulatory framework around this growing industry continues to develop.
"On the regulatory side, we're getting a lot more guidance documents coming out of Health Canada," said Ivan Ross Vrana (pictured), vice president of government relations and business development at Eve & Co Incorporated, and a speaker at the upcoming Cannabis Cover masterclass in Toronto. "I do think that's a good thing, in the sense that the regulator keeps coming out with more guidance documents [to explain], 'What does this mean, and this is how we're regulating it.' There's more clarity coming and even though I would still like a lot more, at least it's going in the right direction."
However, with the federal election around the corner, Vrana expects that the industry won't see many more regulatory changes coming out until after the election is over. Even so, cannabis companies in Canada aren't slowing down their expansion plans, considering the emerging market for a variety of cannabis products.
"I think almost every large licence holder will have plans for some sort of product, and probably even the smaller ones, too," explained Vrana. "People look at that new market and aggressively go after it, whether it happens to be an edible, drinkable, topical, you name it, because while people recognize there's a very dynamic market for flower that's smoked, there's the health aspect of a different vehicle that delivers the product."
The insurance market has to keep up with the pace of evolution in this industry, which Vrana says can change overnight, particularly as new products come to market.
"It's a whole other side of liability that you're going to have to be worrying about because you've got these new products that have yet to be proven on that side, [as well as] new manufacturing processes," he told Insurance Business. "The industry is trying to figure out their products and their development and their production processes, and the insurance [industry] is right along there with it trying to figure out, what is this new industry? What does this new market mean?"
The differences in how provinces are approaching the cannabis issue aren't making things any easier.
"With the way that governments are going about it across Canada in the provinces, there's great variability on what the system is – whether it's private, public, or a mix of that – and then the way they've been rolling out has been pretty interesting," said Vrana. "We know roughly that Alberta has something like 250 stores for a population of about 2.5 million people and Ontario, with about 14 million people, has about 30 stores. For the insurance industry, the expansion is there for them because they're going to have more clients, but it's been different in every single jurisdiction, so companies have had to adapt their policies for that."
Vrana's key takeaway for insurance professionals planning to attend the Cannabis Cover masterclass in Toronto is adaptability.
"You have to be able to move fairly quickly, so developing those types of policies I think is going to be key, and being able to amend them based on whether the provincial regulators change course or the federal government has some more clarity coming out," said Vrana. "If you want to get a good picture of what it's like within Canada today right across the country, I think that's the benefit of our panel on the regulatory side. We'll hopefully go into depth and you'll get the perspective of somebody who's been in the industry for a decade, and you'll get [insight on] what it's like to be part of a [cannabis] company."
Learn more about new cannabis regulations and market expansion by attending Cannabis Cover Toronto at Vantage Venues on November 06, 2019. To sign up, click here.